Last week, we just completed 45,000 litres aluminum alloy oil tanker trailer for a customer in Sierra Leone. At present, all preparations have been completed and it will be transported to the port designated by the customer. This was a full two weeks ahead of the delivery time of the tanker trailer agreed upon in our contract. The customer was very satisfied with this and trusted our professional capabilities even more.
The customer from Sierra Leone saw the YUHANG brand tanker trailer on the website, and he was very interested in the overall design structure and appearance color of the fuel tanker trailer. So he sent an inquiry email to our sales manager, Jason, asking for specific vehicle specifications and the best possible sale price.
After learning about the customer's needs, Jason introduced the features and advantages of our products to the customer in detail, and even went to the YUHANG manufacturing factory to have a video call with the customer, allowing the customer to actually experience our production line, large-scale equipment and machines, and high-quality welding technology. Compared with traditional trading companies, choosing us is 100% safe and reliable.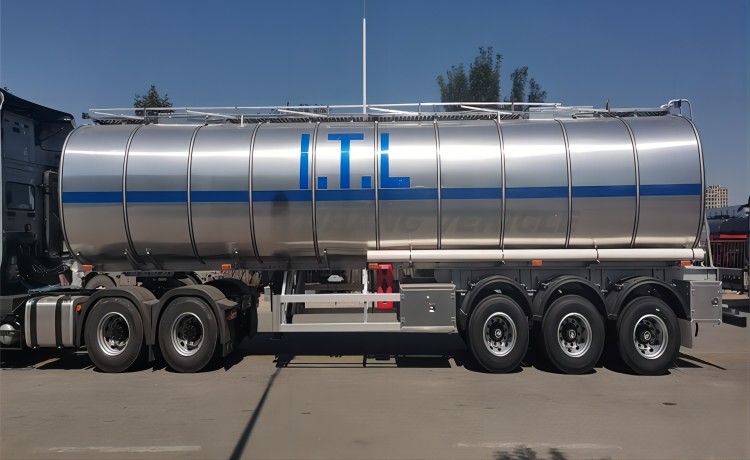 Based on the customer's transportation needs, local legal regulations and driving conditions, we recommend that customers use 45m³ aluminum alloy oil tankers. Although the cost of an aluminum alloy tanker trailer is higher than that of ordinary carbon steel and stainless steel tanker trailer, it has more favorable factors and conditions. Of course, more and more customers are beginning to choose aluminum alloy tanker trailers for transportation business.
The Sierra Leone customer was very satisfied with our arrangements and suggestions and finally chose the 45,000 liter aluminum alloy tanker trailer for sale. We have also given a big discount on the price and provided a lot of accessories for free to facilitate customers' later replacement and use. After confirming the final technical design drawings and other details with the customer, we arrange for the factory to start production.
YUHANG Factory is a semi trailer manufacturer with nearly 30 years of experience, especially in the field of fuel tanker trailers, with many technical patents and advantages. We provide a large number of oil tanker trailers to more than 60 countries in Africa, South America, Southeast Asia, and the Middle East every year, including: Namibia, Zimbabwe, Zambia, Tanzania, Vietnam, Chile, Guyana, Saudi Arabia, etc.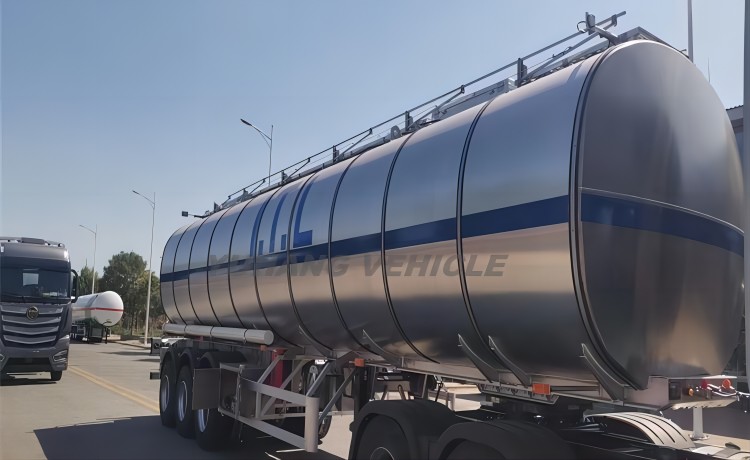 So, what are the advantages of aluminum alloy oil tanker trailers?
1. The tank body is light in weight, so the center of gravity is relatively lower, making it safer and more fuel-efficient. The material density of aluminum alloy tank body is 2.72g/cm3, and the material density of carbon steel tank body is 7.85g/cm3. The weight of carbon steel is almost three times that of aluminum alloy under the same volume. Moreover, the aluminum alloy tank body has better thermal and electrical properties and can easily release static electricity. When the tank body collides, no sparks will be generated.
2. The tank body of the aluminum alloy tanker trailer is made of aluminum-magnesium alloy. The material density is relatively small. The tank body of the same volume is lighter than the carbon steel tank body. Therefore, aluminum alloy tanker trailer can load and transport more liquid goods, such as: gasoline, diesel, coal tar, palm oil, edible oil, purified water, etc.
3. Due to the chemical reaction between aluminum and oxygen, aluminum oxide is generated, which is aluminum rust. Aluminum rust is very thin, but very hard and wear-resistant, preventing aluminum from continuing to rust. Therefore, the aluminum alloy tanker trailer will not cause pollution and impurities to the liquid cargo during transportation. At the same time, aluminum alloy tank body still have high economic value after being scrapped.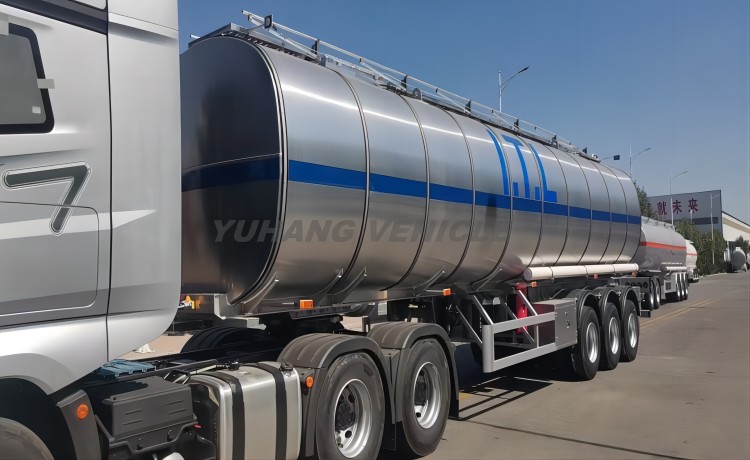 Accessories for 45,000 litres aluminum alloy oil tanker trailer:
Axle: FUWA brand high-quality axle with low maintenance costs and longer service life.
Tire: Wear-resistant vacuum tires developed in the factory can operate safely for 300,000 kilometers.
Landing Gear: In order to adapt to changes in the height of the tanker trailer, the landing gear is equipped with a screw lifting mechanism to enable smooth connection and disconnection of the trailer and the tractor.
Valve: ADR standard valve, widely used in major oil companies, high quality ensures longer service life.
Discharge Valve: We have specially designed the discharge valve to ensure that there will be no fuel leakage when disassembling the joint. The internal structure is more fluid-dynamic and can balance the internal pressure when a large amount of liquid cargo flows out. Each compartment of the tanker trailer corresponds to a discharge valve. The discharge valve is divided into a ball valve and an API valve, which is more convenient for customers to use.
Manhole Cover: Each compartment is equipped with a European standard manhole cover with a diameter of 500mm to facilitate loading of liquid fuel and maintenance and cleaning.
Anti-overflow Probe: When we load liquid fuel, we cannot detect how much volume is added at every moment. At this time, we need to use an anti-overflow sensor, which will sound an alarm when the specified height is reached.
Oil/Gas Recovery System: When loading and unloading liquid cargo, we use the oil gas recovery system to recover excess volatile oil and gas, which not only reduces waste but also protects the environment.
Seabed Valve: When the tank body collides violently, the seabed valve will automatically close to prevent liquid from flowing out and ensure transportation safety.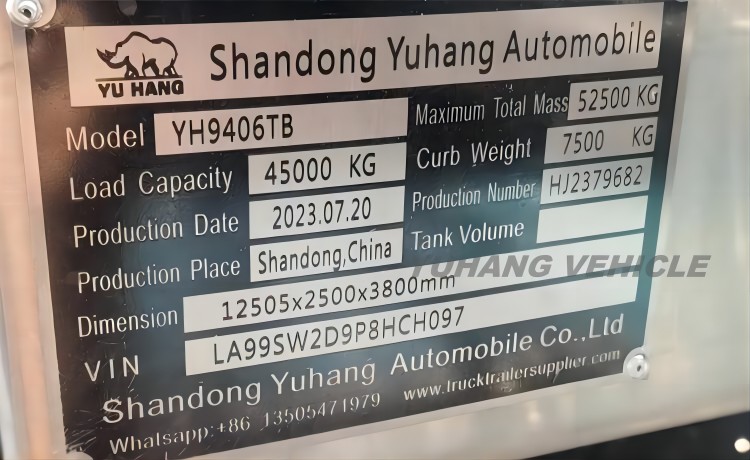 You can learn more different types of fuel tanker trailers, such as: 40,000 liter fuel tanker trailer, 42000 liters stainless steel tanker trailer, 45,000 litres aluminum alloy oil tanker trailer, 50,000/60,000 litres petrol tanker trailer, including our manufacturing process, quality inspection, packaging and transportation, and customer feedback.
There are many more advantages and features of this 45,000 litres aluminum alloy oil tanker trailer, if you are interested in it, please contact us to get the latest exclusive quotation.
---