🔍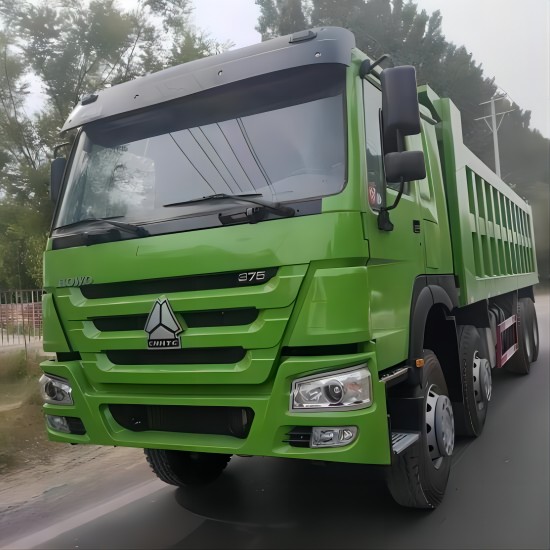 Sinotruk 375HP Tipper Truck
Type: Sinotruk 375hp tipper truck
Manufacturing Factory: Jinan, Shandong
Sale Performance: No. 1 for 11 consecutive years
Application: transport ore, coal, wet soil, building materials
Price: different prices, specific negotiable
Enquiry
Description
Description:
Sinotruk 375 hp tipper truck have been successfully sold to more than 90 countries including South Sudan, Nigeria, Angola, Burkina Faso, Tanzania, Congo (DRC), and Ghana.
This type of dump truck has a strong loading capacity, a very wide range of work, and a safe service life of more than 15 years, which can adapt to more complex and bad road conditions.
We have different types and loading volumes of HOWO dump truck trailers for sale, with different configurations, the prices are different, and the factory directly ships to customers, and the purchase cost is cheaper.
Its working principle is as follows: there is a cab safety protection plate at the front end of the cargo compartment, and the hydraulic lifting mechanism of the cargo compartment is composed of a fuel tank, a hydraulic pump, a distribution valve, and a lifting hydraulic cylinder. By controlling the movement of the piston rod through the operating system, the cargo box can be lifted to the required position to complete the unloading of the cargo, and finally the cargo box is reset by its own gravity and hydraulic control.
Sinotruk 375hp tipper truck for sale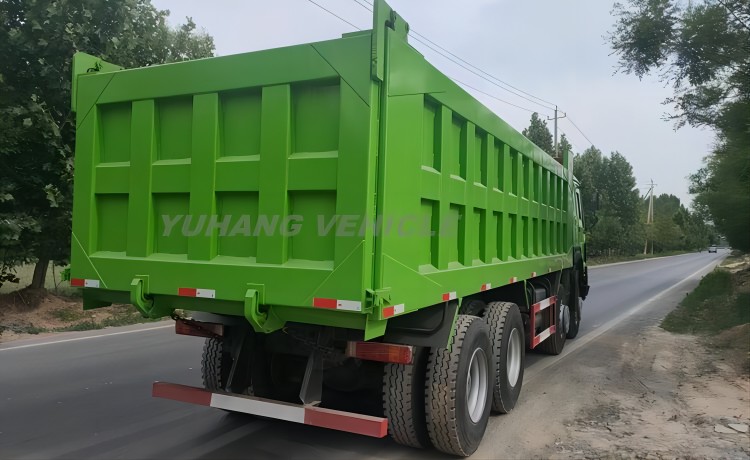 Howo 8×4 dump truck trailer price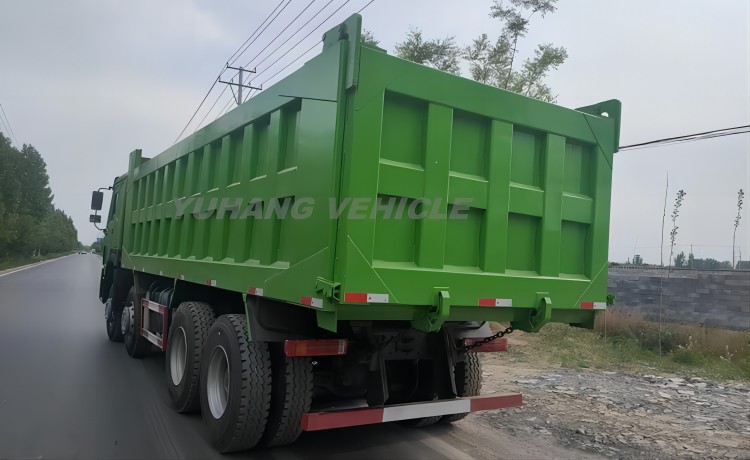 Our dump trucks are ready to customers
Advantage:
● Professional service, low price
● Powerful power, advanced technology
● Stable and reliable quality, good performance
Specification:
Model: ZZ3317N3067C
Drive form: 8X4
Vehicle Length: 9.73 meters
Vehicle Width: 2.496 meters
Vehicle Height: 3.237 meters
Approach Angle: 19 degrees
Departure Angle: 23 degrees
Engine Model: Sinotruk WD615.96E
Engine Brand: Weichai
Number Of Cylinders: 6
Fuel Type: Diesel
Displacement: 9.726L
Emission Standard: China III
Maximum Horsepower: 375 horsepower
Maximum Output Power: 276kW
Maximum Torque: 1500N·m
Engine Type: inline six-cylinder, water-cooled, 4-stroke, supercharged and intercooled, electronically controlled fuel supply rate fuel injection pump, EGR
Cargo Body Length: 7 meters
Cargo Body Width: 2.3 meters
Cargo Body Height: 1.2 meters
Gearbox: Sinotruk HW19710
Fuel Tank Capacity: 400L
Front/Rear Axle: HF9/HC16
Tires: 11.00-20 12.00-20
---