Malawi customer custom 3 axle 42000 liters stainless steel tanker trailer has finished all inspections in our factory and will be sent to the port soon. Customer runs a local logistics company that transports liquid cargo, such as: diesel and gasoline, and now needs to purchase a fuel tanker trailer to expand its transportation business.
Last month, customer left his inquiry information on our website, our sales manager John quickly got in touch with the customer and communicated in detail through WhatsApp. We learned that the customer's liquids to be transported were relatively simple, only diesel and gasoline, and the size and compartment of the vehicle were determined according to road conditions and legal regulations.
Sales manager John suggested that the customer use a stainless steel 42000l diesel tankers trailer, which can not only meet the customer's regular transportation needs but also save costs. At the same time, the sales manager also analyzed the advantages, disadvantages and prices of all configurations of this fuel tanker trailer for customers, helping customers make better choices. In the end, the customer chose YUHANG.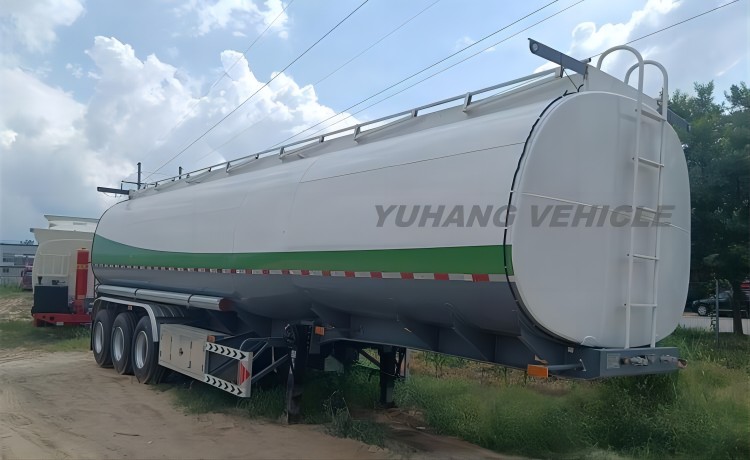 The customer trusts YUHANG very much, and said that he will always cooperate with us in the future, because YUHANG oil tanker trailers have durable quality and thoughtful and meticulous service. We will patiently answer all questions and doubts raised by customers to ensure that all customers can use our fuel tanker trailer correctly and safely.
As a professional fuel tanker trailer manufacturing factory, we have exported a large number of fuel tank trailers to many countries, and there has never been any quality problem. YUHANG factory always insists on putting the quality and safe service life of tanker trailers in the first and most important position, which is why more and more customers choose YUHANG.
Currently, our fuel tanker trailer is available in carbon steel, stainless steel and aluminum alloy, and the loadable volume is 20,000-75,000 liters for you to choose. YUHANG has experienced technical engineers and strictly regulated production lines, and can design/customize different capacities and models of oil tank trailers for sale according to your special transportation needs.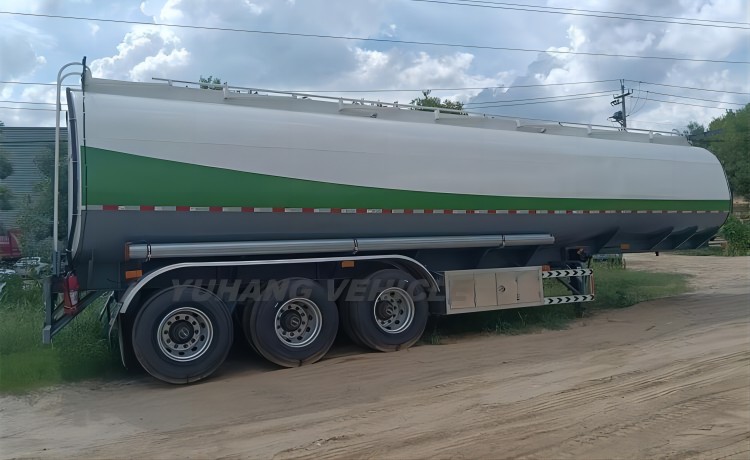 Tank truck trailers are special vehicles for transporting liquid fuels, and these tank truck trailers are specially designed for loading and transporting liquid goods, such as: gasoline, diesel oil, coal tar, petroleum, and heavy oil. The chassis of the vehicle adopts the brand products of well-known manufacturers, and the manufacture of the tank body adopts three-dimensional design and advanced processing technology, with high transportation efficiency and reliable performance.
The bottom of the 42,000 liters tanker trailer is equipped with a subsea valve, also known as an emergency shut-off valve, which can replace the traditional top refueling. It is simple and convenient to operate, saves time, is safer, and is more environmentally friendly. During the loading and unloading process, the oil and gas recovery system starts to work, limiting the discharge of oil and gas into the atmosphere and avoiding pollution to the environment.
The manhole cover on the top of the YUHANG oil tanker trailer adopts a large European standard explosion-proof cover with a built-in breathing valve to regulate the pressure inside the tank to maintain a stable state. There are 2 wave plates inside the tank body of the 42000 liter oil tank truck trailer to prevent the liquid from shaking back and forth during transportation and causing impact damage to the tank body.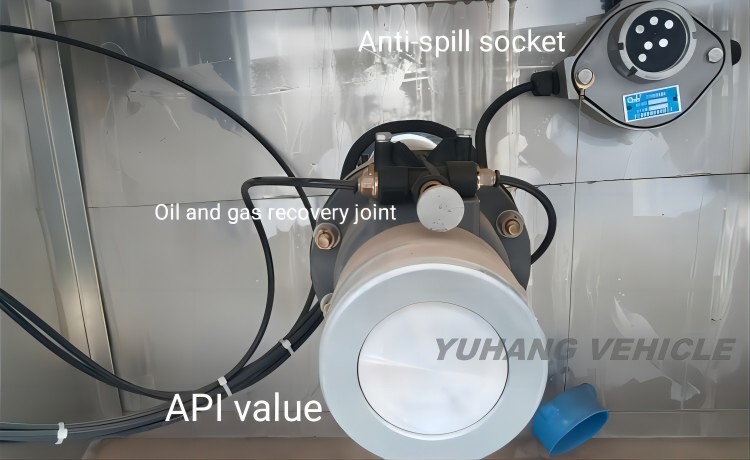 We usually equip all tank truck trailers for sale with self-priming pumps, which are powered by a diesel engine and accelerate the liquid inside the tank to pump it in or out through the pipe network. This is beneficial to reduce labor intensity for customers, improve loading and unloading conditions, save packaging materials and labor costs, and greatly improve work efficiency.
The 42,000-liter stainless steel tanker trailer has very good anti-corrosion performance. Under correct and appropriate use conditions, it can prolong the service life of the vehicle and reduce unnecessary costs for customers; the 42,000-liter stainless steel tanker trailer has high impact resistance and compression resistance, which can protect the liquid from being squeezed to a certain extent; the 42,000-liter stainless steel tanker trailer has good sealing performance, which can effectively prevent leakage and protect the environment and personal safety.
YUHANG uses high-quality polyurethane paint, which is 3 times the price of ordinary paint. After the welding of the whole tank is completed, it will go through several times of shot blasting and derusting treatment. First, it will be sprayed with anti-rust paint, then sprayed with primer, and finally sprayed with top coat. This will make the tanker trailer not only beautiful in appearance, but also have strong paint adhesion, and it will not fall off and peel after 8 years of use.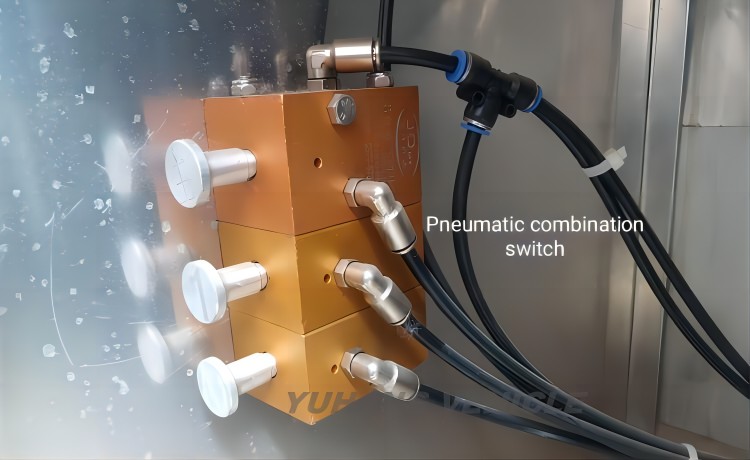 You can learn more different types of tanker trailers, such as: 40000 liters oil tank semi trailer, 42000 liters stainless steel tanker trailer, 45000 liters/50000 liters/60000 liters aluminum alloy oil tanker trailer and 3 axle, 4 axle fuel tanker trailer, including our manufacturing process, quality inspection, packaging and transportation, and customer feedback.
There are many more advantages and features of this 42000 liters stainless steel tanker trailer, if you are interested in it, please contact us to get the latest exclusive quotation.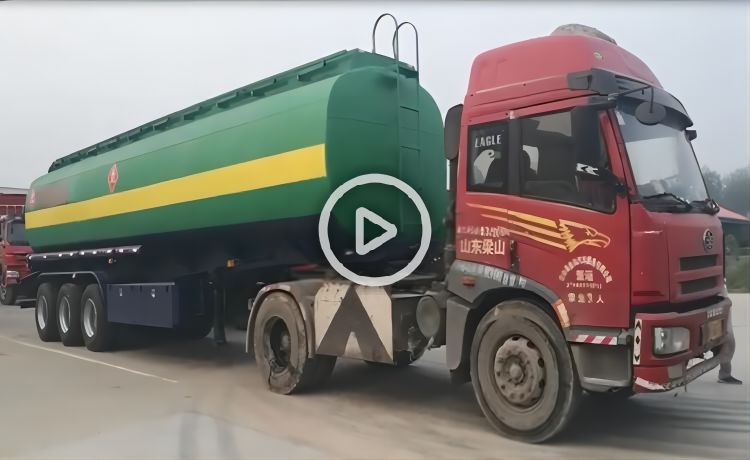 ---