The customer from Kenya purchased 4 axle 45cbm heavy duty dump trailer from YUHANG. The customer saw the dump trailer video of our factory on the Internet, so he became very interested and got in touch with us.
The customer is particularly concerned about the loading volume and product quality of the dump trailer. Considering the local road conditions and usage scenarios, the sales manager Abby recommended this 4 axle 45cbm heavy duty dump trailer to the customer. The heavy duty dump trailer for sale is mainly used to transport loose goods such as gravel, wet soil, coal, etc. We have made a lot of special designs for this heavy duty dump trailer, which can meet all the needs of customers. The customers are very satisfied and happy to give the order to YUHANG.
At present, this 45cbm rear dump trailer has been manufactured, and after completing the relevant procedures, we will send it to Kenya within a week.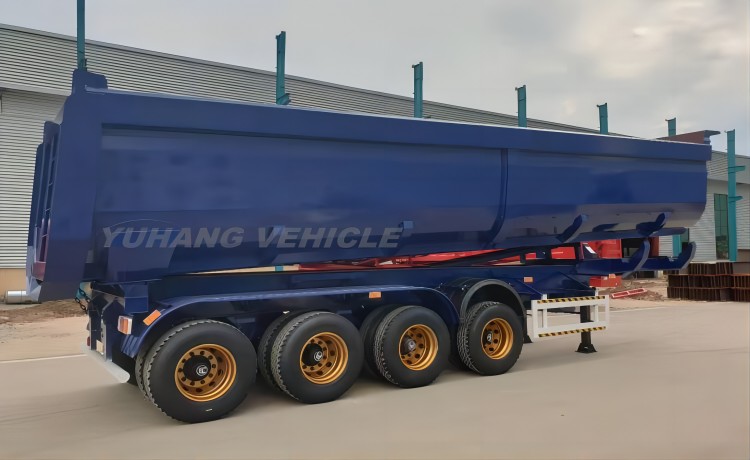 The dump trailer produced by YUHANG factory is a special vehicle used for transporting scattered goods such as coal, sand, gravel, earthwork, and construction materials. The carriage adopts side dump or rear dump method, which can quickly unload goods, improve operating efficiency and save costs.
The 45cbm dump trailer is very practical and can be used in construction, mining, metallurgy, chemical industry, logistics and other industries for frequent loading and unloading of goods. It has the characteristics of high strength, strong lifting force, good toughness, strong bearing capacity and high utilization value.
Our dump semi trailer have a large number of loyal customers in many countries, this is because the light and heavy dump trailers sold have obvious advantages in quality, price and performance, and we have established very close relationships with new and old customers.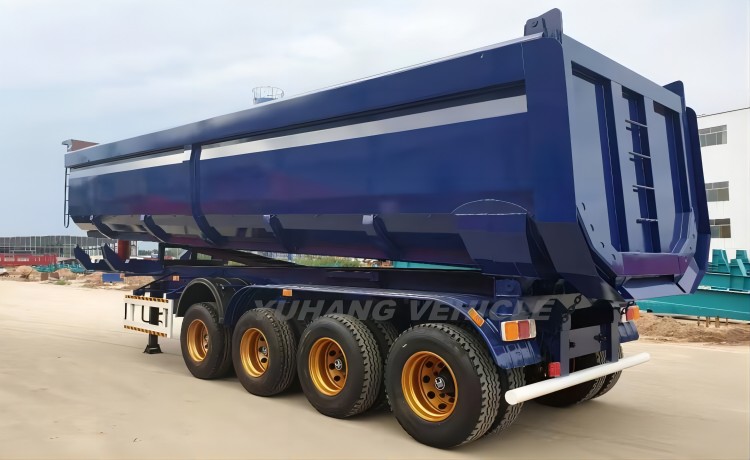 1. Strong Load Capacity: The heavy duty dump trailer adopts a body frame structure made of high-strength steel plates, and the beams and longitudinal beams are welded together in parallel. It is durable, has good pressure-bearing performance, and can load a large amount of cargos.
2. Strong Adaptability: We can design or customize dump semi trailer according to the actual transportation conditions of customers. Different configuration features and different realization functions are only to meet your different transportation needs.
3. High Efficiency: Hyva high-performance hydraulic cylinder lifting system is adopted, the quality is guaranteed, it can be used repeatedly, the loading and unloading efficiency is high, and more profit value is created.
4. Low Maintenance Costs: YUHANG brand dump trailer have undergone strict quality inspections, and all components are selected from high-quality products, which are easy to maintain and replace.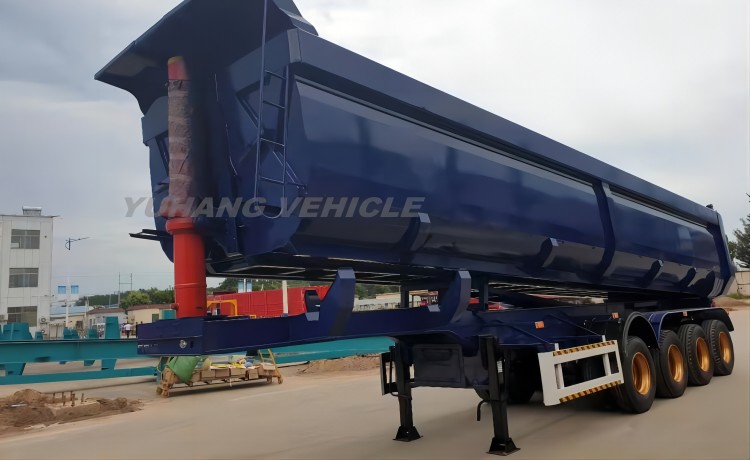 Maintenance Tips for 40CBM Heavy Duty Dump Trailer:
It is necessary to regularly maintain the hydraulic system of the dump trailer, regularly clean up the impurities inside the hydraulic oil tank, keep the oil clean at all times, and avoid affecting the normal use of the lifting system.
Regularly check whether the fixing of the battery is firm and whether the electrolyte is within the normal safety range.
Regularly check the tires of the vehicle. If the tire pressure is too low, it should be replenished in time to avoid eating tires and affecting the normal load.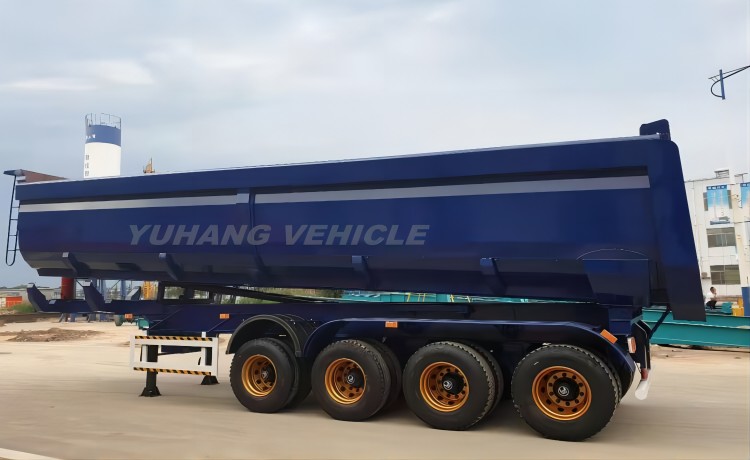 It is necessary to carry out the necessary careful inspection of the parts of the vehicle, whether they are damaged or missing and whether they are fastened, so as to protect the safe operation of the vehicle.
The brake system should be checked regularly and comprehensively to ensure its normal and safe operation, and the brake pads should be replaced in time when the brake pads are seriously worn.
Reasonable use, maintenance and repair of dump trailers can improve its reliability and safety, and it is also an important guarantee for drivers. In addition, the service life of the dump trailer can also be improved accordingly, which can further improve economic benefits.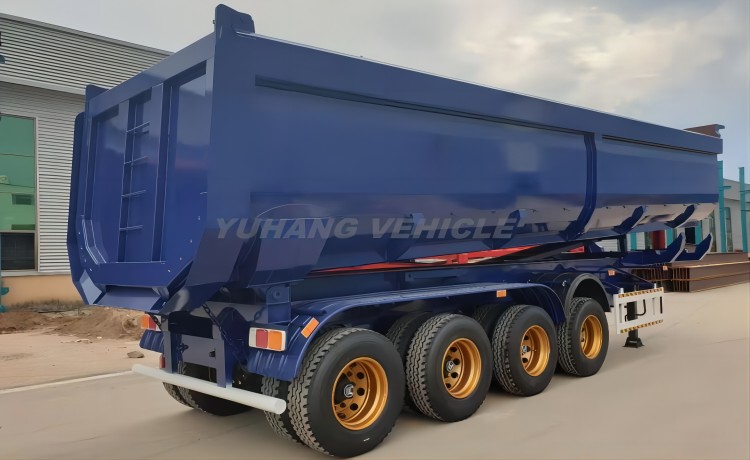 We have different types of dump trailer for sale, such as: 45cbm heavy duty dump trailer, side dump semi trailer, U-shaped dump trailer, with loading capacity of 30/40/60/80/100 tons dump trailer for sale.
If you want to know more about the production process of dump trailer, test videos, packaging and transportation, and customer feedback, please contact us in time.
---