🔍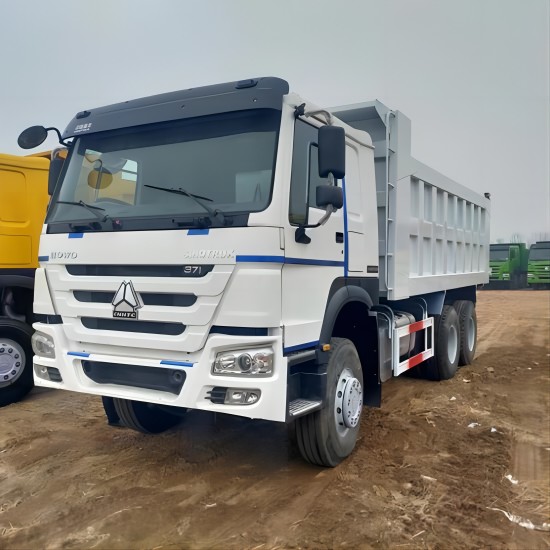 Howo 371 Dump Truck For Sale
Type: Howo 371 dump truck for sale
Manufacturing Factory: Jinan, Shandong
Sale Performance: No. 1 for 11 consecutive years
Application: transport ore, coal, wet soil, building materials
Price: different prices, specific negotiable
Enquiry
Description
Description:
We have high quality Howo 371 dump truck for sale, which is mainly used for loading and transporting ore, coal, grain, construction waste and other bulk cargo.
This type of dump truck trailer is mainly composed of a vehicle chassis, an engine, a hydraulic lifting device, a cargo compartment, and a cab, and the cargo is unloaded by operating the hydraulic lifting system.
HOWO 371 dump truck has strong loading capacity, good toughness, no deformation and fracture, and can adapt to more complex road conditions, such as: mountain roads, highways, and dirt roads.
YUHANG factory is the authorized distributor of Sinotruk, we have different types and horsepower of dump truck trailers for you to choose, which can meet all your transportation needs.
Howo 371 dump truck for sale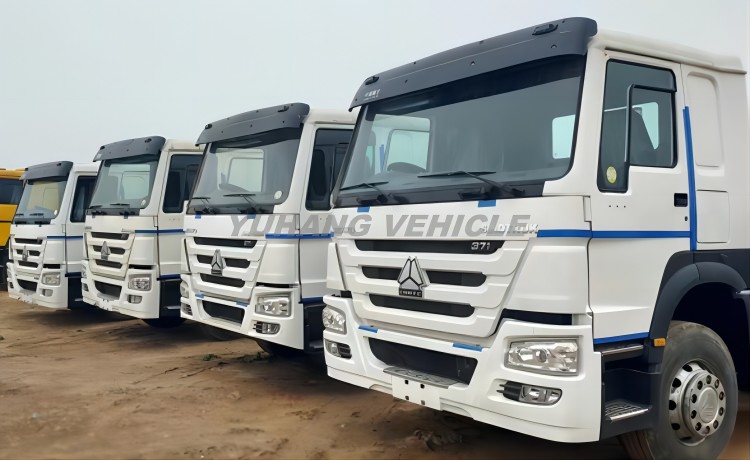 Sinotruk 6×4 tipper truck trailer with best price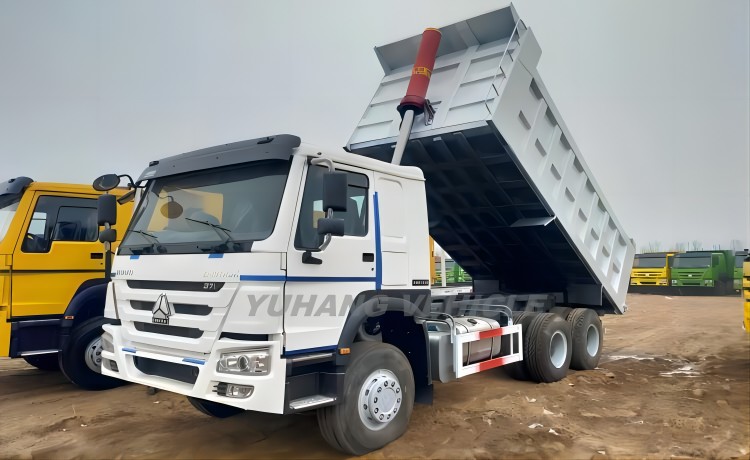 China largest heavy dump truck manufacturer
Advantage:
● Professional service, low price
● Powerful power, advanced technology
● Stable and reliable quality, good performance
Specification:
Model: ZZ3257N3847A
Engine: 371, 6-cylinder in line, 4-stroke, water-cooled, turbo-charged & inter-cooled, direct injection, Euro II emission standard
Driver Cab: SINOTRUK HW76 lengthen cab, single bunk, new type seat, EURO new type heating & ventilating system, VDO instruments, safety belts, exterior sun visor, stereo radio/cassette recorder, air conditioner
Clutch: SINOTRUK Φ430 diaphragm-spring clutch
Transmission: SINOTRUK HW19710, 10 forward and 2 reverse
Front Axle: SINOTRUK HF9 front axle, new 9-ton front axles of equipped with drum brakes
Rear Axle: SINOTRUK HC16 heavy reduction drive axle, hub-reduction with differential locks between wheels and axles
Steering: ZF steering gear box, hydraulic steering with power assistance
Brake System: service brake dual circuit compressed air brake; parking brake spring energy, compressed air operating on rear wheels; auxiliary brake engine exhaust valve brake
Tyres: 1200R20
Electrics: operating voltage 24V, negative grounded; starter 24V, 7.5 Kw; alternator 3-phase, 28V, 1500W; batteries 2x12V, 165Ah
Oil Tank: square type 300L aluminum alloy fuel tank
---