🔍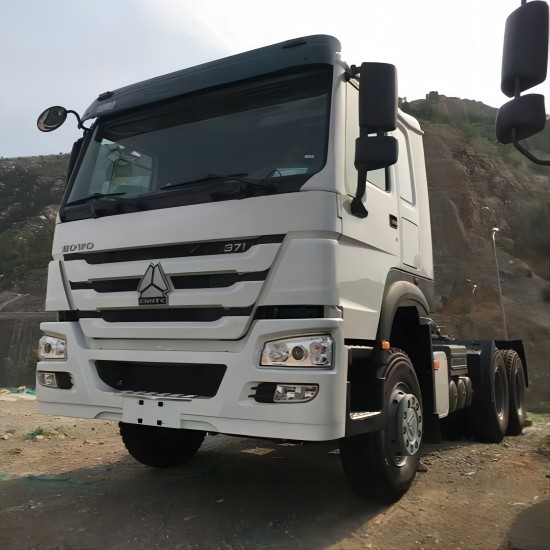 HOWO 371HP Tractor Truck
Brand: Sinotruk
Model: HOWO 371hp tractor truck
Application: truck head, tractor, powering for the trailer
Origin: Shandong, Jinan
Price: different configurations, different prices
Enquiry
Description
Description:
YUHANG company has been engaged in the sale and maintenance work of Sinotruk heavy-duty tractor truck for many years, and has rich export and service experience.
Sinotruk has a full range of commercial vehicle brands, such as: Huanghe, Shandeka, Howo, etc. It is an enterprise with the most complete drive form and power coverage in China's heavy truck industry, and has become China's largest heavy vehicle production base.
We insist on providing all new and old customers with new and most suitable heavy-duty tractors, truck trailers, to help you carry out your transportation business better.
HOWO tractor truck products have a broad market in Africa, Southeast Asia, South America and other countries, and have been sold to more than 110 countries, maintaining the No. 1 position in China's heavy truck sales for 15 consecutive years.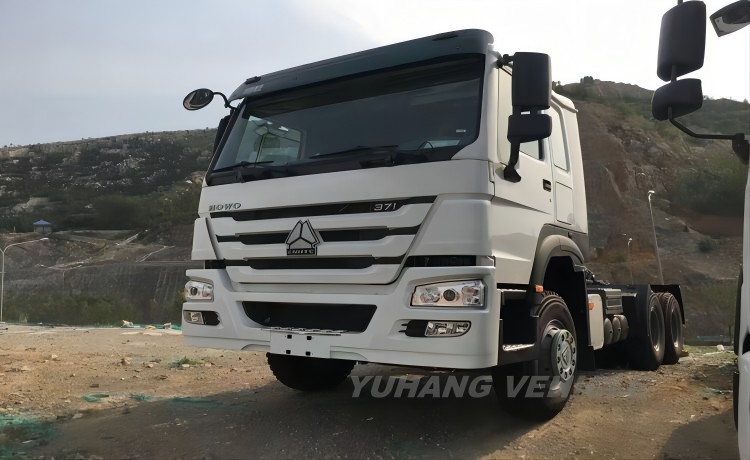 HOWO 371hp tractor truck for sale–YUHANG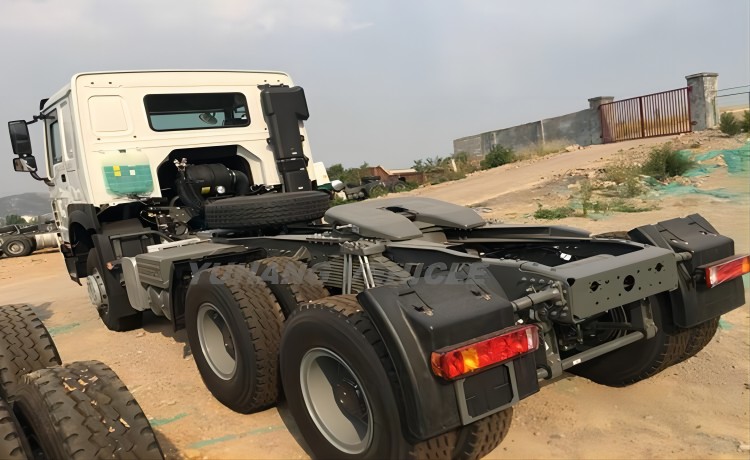 Sinotruk 6×4 truck head with best price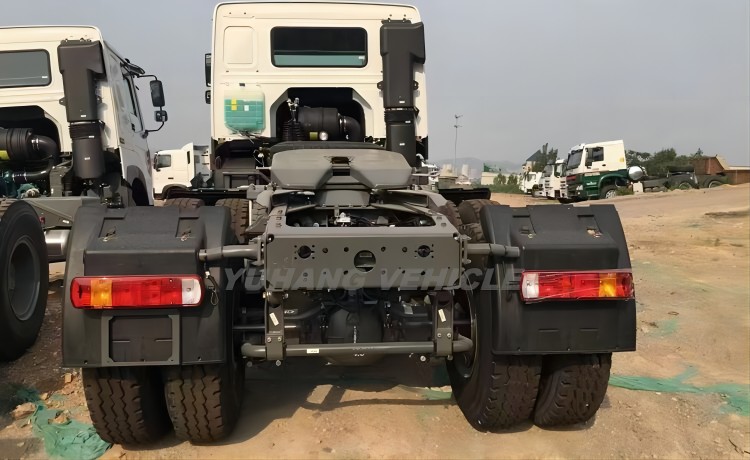 China's largest heavy truck manufacturing base
Specification:
Model: ZZ4257S3241W
Dimensions(mm): 6800x2500x2960
Weight(kg): 9180/9230
Maximum Driving Speed(km/h): 102
Cab: SINOTRUK HW76 lengthen cab, single bunk, safety belts, left hand driving, air conditioner
Engine: WD615.47; 371hp; 6-cylinder in line, 4-stroke, water-cooled, turbo-charged & inter-cooled, direct injection; Euro 2 emission standard
Bore/Stroke: 126x130mm
Valve: 2
Displacement: 9.726l
Transmission: SINOTRUK HW15710 or HW19710 transmission, 10 forward and 2 reverse
Front Axle: SINOTRUK HF7 front axle, new 7-ton front axles of equipped with drum brakes, HF9 ton front axle
Rear Axle: SINOTRUK ST16 double reduction drive axle, pressed axle housing, central single reduction with planetary wheel reduction and
with differential locks between wheels and axles, ratio: 3.93 or 4.42 or 4.8
Steering: German ZF8098 steering gear box
Rims: 8.5-20,10 hole-steel
Tyres: 12.00-20 diagonal tyre with 1 spare tire
Oil Tank: D type-400l aluminum alloy fuel tank
Saddle: 50# (2 inch), 90# (3.5 inch)
Optional: vertical muffler; ABS; automatic break clearance adjusting arm; treling data recorder; metal pipeline
Packing: the packing of the commodity shall be in accordance with the export standard packing of the manufacturer, be suitable for long distance transportation of ocean and inland
Notice:
There are many different types of configurations for this Sinotruk tractor. The above configurations are for reference only. If you want to choose other configurations of vehicle models, please contact our staff. YUHANG factory will match the most suitable tractor truck according to your needs and give best price.
All the vehicles we sell are shipped directly from Sinotruk factory, please rest assured to buy.
---