🔍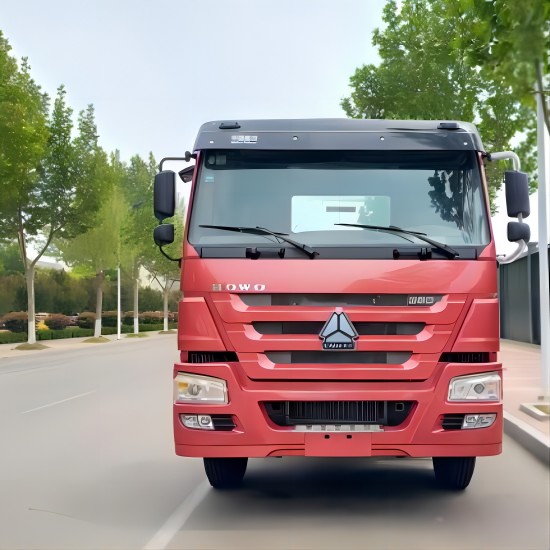 China HOWO 6×4 Tractor ZZ3257N3847D1
Brand: Sinotruk
Model: HOWO 6×4 tractor ZZ3257N3847D1
Application: truck head, tractor, powering for the trailer
Origin: Jinan, Shandong
Price: different configurations, different prices
Enquiry
Description
Description:
Sinotruk is the largest manufacturer of heavy truck and tractor in China. Its HOWO brand tractors have achieved a very good market scale and are sold in more than 120 countries around the world.
HOWO 380 horsepower tractor have excellent power, stable and reliable performance, and a safe service life of more than 15 years. The economy and comfort have reached international leading standards.
The main girder of this tractor adopts an integral steel plate frame structure, which is durable in quality and can adapt to more rough road conditions, and has high anti-compression, anti-bump and anti-collision capabilities.
We can match you with the most suitable Howo tractor truck according to your special transportation needs to help you carry out your transportation business better.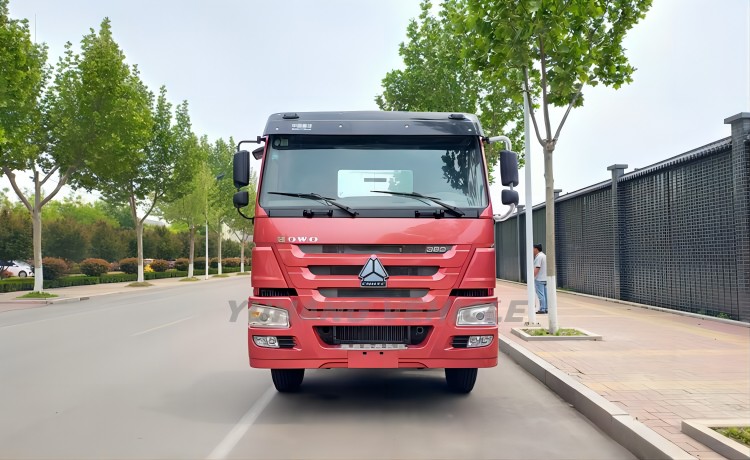 China HOWO 6×4 tractor ZZ3257N3847D1 model for sale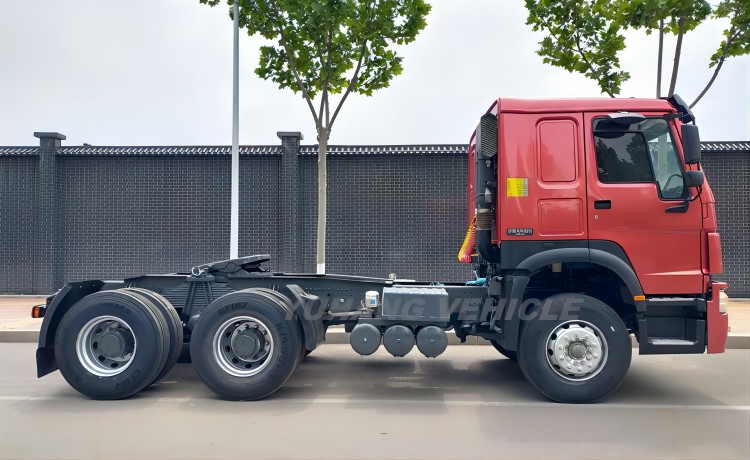 Sinotruk 380hp tractor truck with best price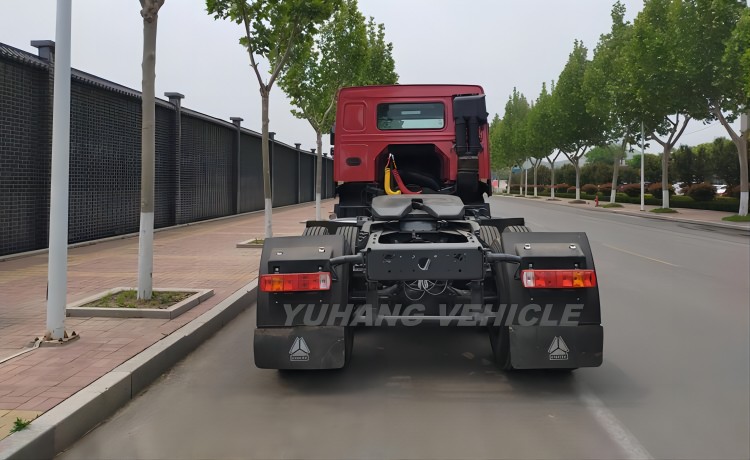 Brand new 6×4 truck head trailer maufacturer
Specification:
Model: ZZ4257N3247E1B
Origin: Sinotruk
Size: 8575*2490*3450mm
Engine: D10.38-50, inline six-cylinder
Displacement: 9.726L
Emission Standard: National V
Maximum Horsepower: 380 horsepower
Total Traction Mass: 40 tons
Maximum Speed: 120km/h
Gearbox: HW19712CL
Shift Mode: manual
Gears: 12 forward gears, 2 reverse gears
Fuel Tank: 400L
Front Axle: HR7
Rear Axle: MCY13Q
Speed Ratio: 4.11
Tire: 12R22.5
Suspension: leaf spring
Others: double-chamber fuel tank, independent heater
Notice:
This Sinotruk tractor truck have many different types of configurations, the above technical parameters are for reference only. If you want to choose a model with other configurations, please contact our staff. YUHANG factory will match the most suitable tractor according to your transportation needs and give you the most favorable discounted price.
All the vehicles we sell are shipped directly from Sinotruk factory, please rest assured to buy.
---