🔍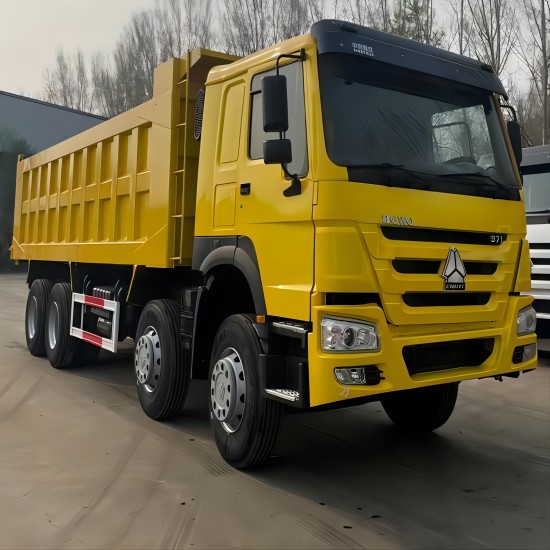 China 8×4 Dump Truck Price
Type: China 8×4 dump truck
Manufacturing Factory: Jinan, Shandong
Sale Performance: No. 1 for 11 consecutive years
Application: transport ore, coal, wet soil, building materials
Price: different prices, specific negotiable
Enquiry
Description
Description:
China 8×4 dump truck price is the most favorable, and it has absolute advantages in all types of heavy truck industry technology and market sales, and has been successfully sold to more than 90 countries.
The Sinotruk factory has continuously cultivated dump truck brand upgrades, technical services, parts supply and modification capabilities, and has won the export sales champion for 11 consecutive years.
According to the transportation needs of customers, we can customize different load levels and loading volumes of HOWO dump trucks to help you conduct business better.
YUHANG is a special authorized dealer of Sinotruk, we will provide different types of Sinotruk special vehicles according to your order requirements.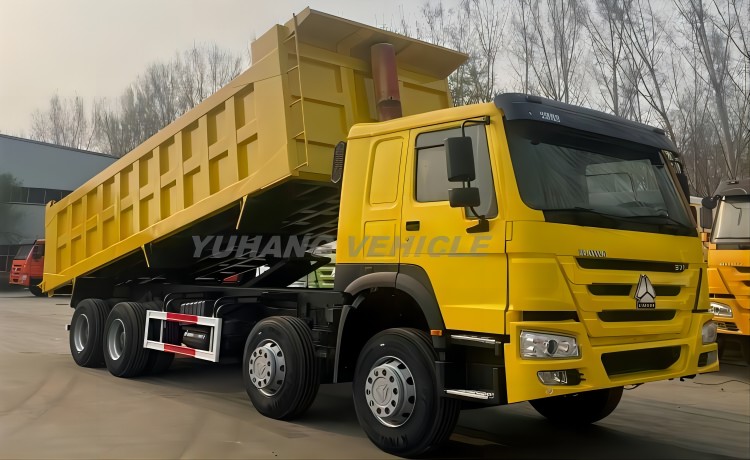 China 8×4 dump truck with best price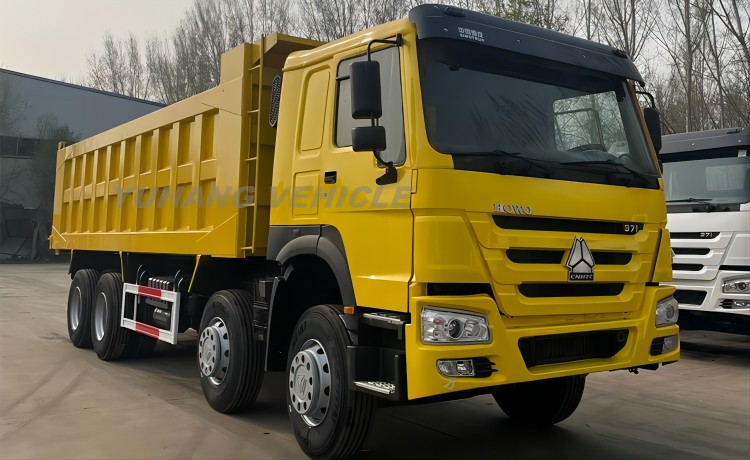 Howo 371hp tipper truck for sale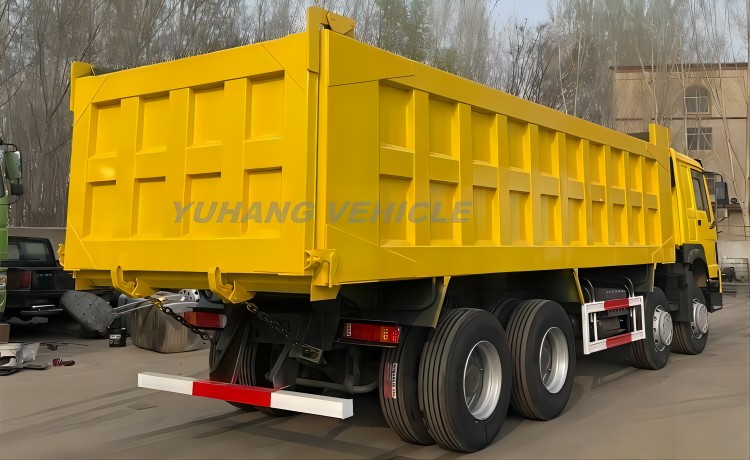 Sinotruk dump truck trailer manufacturer
Advantage:
● Professional service, low price
● Powerful power, advanced technology
● Stable and reliable quality, good performance
Specification:
Model: ZZ3317N3267D1
Drive Form: 8×4
Overall Dimension: 10750*2550*3450mm
Cargo Body: 6800*2300*1500mm, bottom 8mm, side 6mm, front lift system (other sizes are optional)
Driver Cab: HW79—HOWO extended cab, double sleeper, new seat, new European fan, German VDO (VDO) instrument, lateral stabilizing device, double locking structure safety belt, external sunshade, fourth-generation air conditioner , electric doors and windows
Engine Model: WD615.47, 371hp, Euro 2 emission standard, 4 stroke injection diesel engine, 6 cylinder in-line with water
Displacement: 9.726 L
Transmission: HW19710, 10F & 2R, with PTO
Front/Rear Axle: HF9/HC16
Rims: 8.5-20,10 hole-steel
Steering System: model ZF8118 power assisted hydraulic steering
Chassis Frame: 300x80x8mm parallel ladder frame, cold riveting of sub-frame beam reinforcement
Suspension: Front suspension is semi-elliptical leaf spring, hydraulically telescopic double-acting shock absorber and stabilizer; rear suspension is semi-elliptical spring, bogie spring and stabilizer
Brake System: dual circuit air brake; parking brake is spring energy, compressed air works on front axle and rear wheels; auxiliary brake is engine exhaust brake
Power System: 24V, negative ground; starter 24V, 5.4kW; generator three-phase, 28V, 1500W; battery 2×12V, 165AH; cigarette lighter, horn, headlight, fog light, brake light, indicator light and reverse headlights
Tire: 12.00R20, with a spare wheel
Fuel Tank: 300L
Fuel Consumption(L/100km): 40(only reference)
---