A zimbabwean customer purchased the triaxle trailer with boards from the YUHANG factory for the first time in August last year. Customers have been using it for the past year to transport bulk cargo. Our trailer is very sturdy and durable, with strong loading capacity and high pressure resistance. Never had any glitches.
With the continuous accumulation of good reputation from customers, his transportation business is growing day by day, and there is an urgent need for cargo trailer to meet transportation needs. So the customer immediately contacted us and sent an inquiry. Based on the customer's actual transportation conditions, we suggested using YUHANG's latest designed tri axle side wall trailer for sale. Its loading capacity is 60 ton.
Below is a picture of the triaxle trailer with boards ordered by the customer after it has been made and painted and will be shipped to Harare. Of course, in order to repay customers for their complete trust in us, YUHANG provides customer with many trailer accessories for free and gives discounts on prices. The entire process of working with the client went very smoothly this time.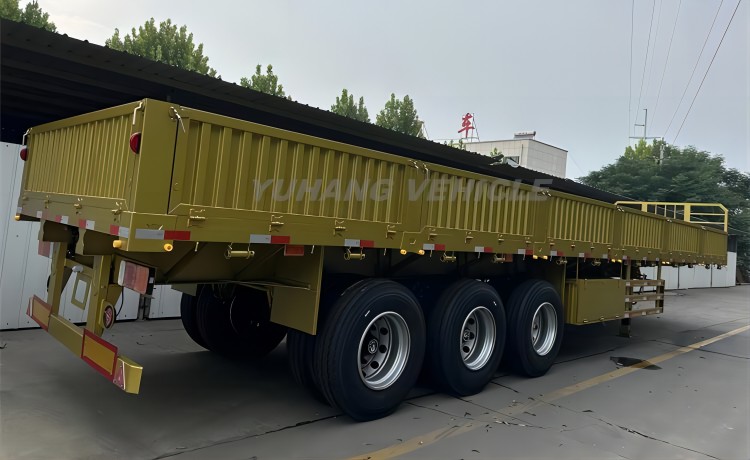 Triaxle trailer with boards for sale can be said to be the earliest means of transporting goods. It can be used to load and transport various types of bulk goods, such as: steel plates, vegetables, fruits, express delivery, stone, etc. Its carriage is an open design structure, consisting of a row of fences that can be completely disassembled.
This trailer with boards can also be used to transport container cargo if it is equipped with 4/8/12pcs twist locks on the cargo loading platform. The entire transportation process relies on mechanized operations to unload goods, saving transportation time and greatly improving work efficiency. The versatile range of applications of triaxle cargo trailers with boards provides a lot of convenience in our lives.
YUHANG factory is the largest semi trailer manufacturing base in China. We sell a large number of semitrailers to many countries in Africa, South America, the Middle East and Southeast Asia every year. Our 2 axle, 3 axle, 4 axle, 60 ton, 80 ton, and 100 ton cargo sidewall semi trailer are deeply loved by customers and are very popular.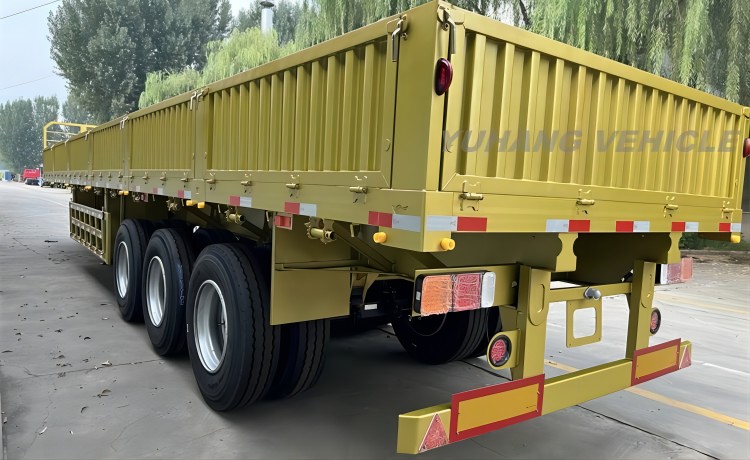 Our bulk trailer chassis mainly consists of main beams, cross beams and side beams that are welded together in parallel to form a space frame structure. The international standard of the main beam is 14/8/16mm, and they are all made of high-strength Q345B steel plates. The loading platform of the vehicle is a 3mm thickness anti-skid and wear-resistant pattern steel plate, which can effectively prevent the goods from shifting and sliding during transportation.
The side door heights of triaxle trailer with boards is: 600mm, 800mm, 1000mm, 1200mm, and the style structure has vertical corrugations or transverse corrugations for you to choose. With that said, the overall heights of the triaxle trailer with boards for sale is 1600mm, 1800mm, 2000mm and 2200mm respectively.
We use high-quality FUWA/BPW 13 ton + 16 ton axles, which have superior braking performance and shorten the braking distance to less than 5 meters. The tires are customized 12R22.5 vacuum tires with better heat dissipation performance, which are wear-resistant and have a safe driving mileage of more than 300,000 kilometers. The high-strength, thickened and widened version of the mechanical suspension system can adapt to more complex and bad road conditions.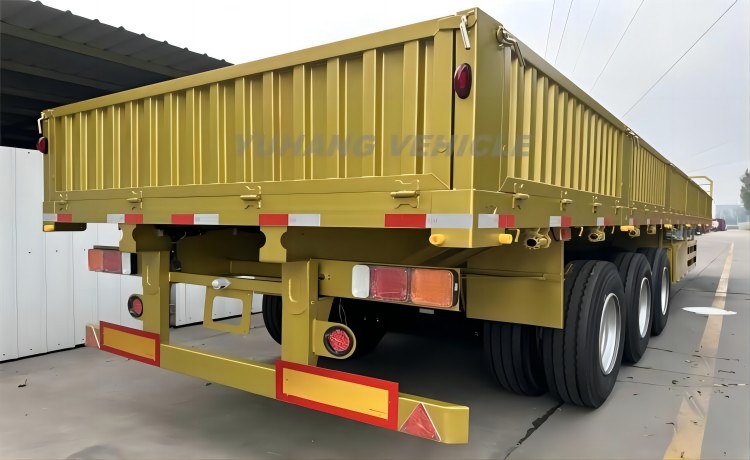 The following matters should be paid attention to when using a triaxle trailer with boards:
1. All rear doors, side doors and fence structures must be locked.
2. The vehicle speed should be reduced when turning to reduce the impact of cargo on the vehicle body and extend the service life.
3. Correctly judge the load-carrying quality of the trailer and do not allow overloading.
4. During driving, you must always pay attention to the state of the cargo sidewall trailer, especially do not swing it left or right. This will cause a large center of gravity deviation and easily cause a rollover accident.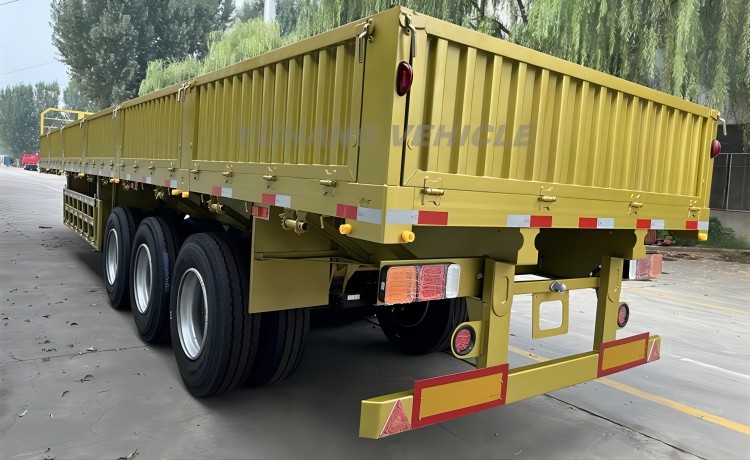 You can learn about different types of cargo sidewall semi trailer, such as: 3 axle sidewall trailer, 4 axle drop side trailer, 60 ton cargo transport trailer, 80 ton sidewall truck trailer and 100 ton dropside cargo trailer etc., including manufacturing process, quality testing, packaging transportation and customer feedback.
If you are interested in the benefits and features of this triaxle trailer with boards, please contact us for the latest exclusive quatation plan.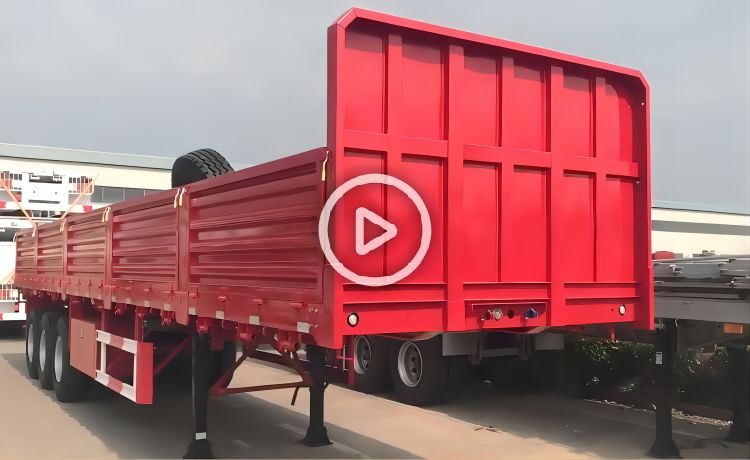 ---