First of all, congratulations to the YUHANG brand triple axle 40ft flatbed trailer for its successful sale in Namibia again. YUHANG already has a certain market influence in Namibia, so our old customers have been constantly introducing friends to buy our 40ft flatbed trailer, as well as more types and models of semi trailers.
This new customer from Namibia was introduced through a friend and he was interested in the three axle flatbed tractor trailer produced by YUHANG. Especially the exterior design structure and bright paint of the vehicle. Our sales manager lincoln immediately communicated with the customer and provided the customer with many technical drawing, picture, video and customer application case of flatbed semi trailer.
At the same time, we also fully considered the actual use environment, road conditions and loading needs of Namibian customers, and chose a high-configuration triple axle 40ft flatbed trailer for customers as much as possible. It can not only be used to load bulk goods, but also transport containers to meet more daily transportation needs of customers.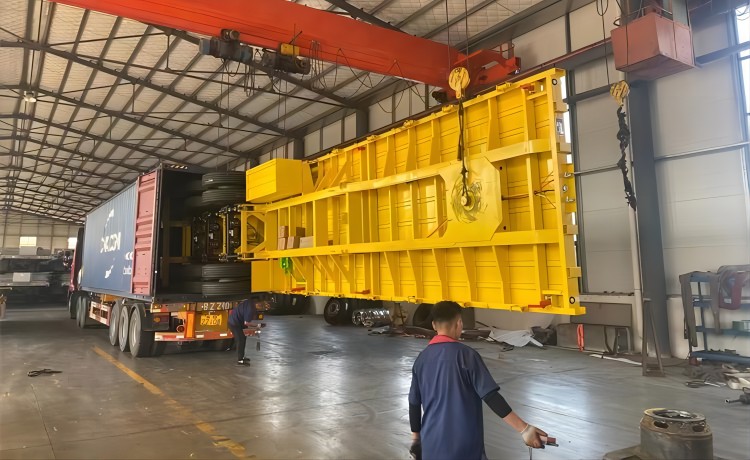 Our professional knowledge and superb service awareness make customers very comfortable, which not only includes the quality and price of our trailers. A week later, the customer purchased 2 triple axle flatbed trailers for sale from YUHANG. We are very grateful for the recognition from our customers and will continue to serve every new and old customer as always.
YUHANG factory is a famous semi trailer manufacturing base in China. We provide customers with a full range of production, sales and transportation services. Not only will this save you a lot of costs, but the quality is more guaranteed and the after-sales service is more timely and reliable. We have 30 ton, 50 ton, 60 ton, 80 ton, 100 ton, and 120 ton flatbed semi trailer for sale for you to choose.
2pcs 40ft flatbed trailer can be packed in a 40ft container. The rear ends of the vehicle need to be disconnected with a laser cutter and then fixed together using high quality bolts and nuts. This will not cause any disadvantage to the quality of the trailer. Of course, we provide these accessories for free. This mode of transportation is short, low-cost, safe and reliable.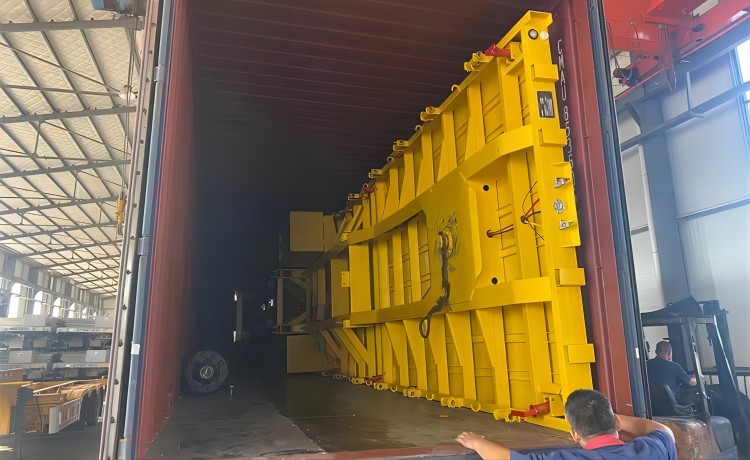 In real life, the flatbed semi trailer is a vehicle model that has a very wide range of applications and has been used for the longest time. It can not only transport steel plates and large machinery and equipment, but also load and transport 20 foot, 40 foot, and 45 foot containers. We have 2 axle, 3 axle, and 4 axle flatbed trailer for sale with a loading capacity of 30-150 tons.
Our triple axle flatbed trailer can be used with any make of tractor. The high-strength steel plate frame, thickened floor, reliable vehicle chassis and efficient braking system make the three axle flatbed trailer have better load-bearing performance, enhancing the vehicle's off-road capability, maneuverability, road safety performance and long service life.
Additionally, this triple axle flatbed trailer has great side protection and support. YUHANG factory reinforced the main beam for the 3 axle flatbed trailer. The main beam is reinforced with double-layer plates so that it will not deform and break even when carrying heavy cargo. The bottom plate at the gooseneck area is also reinforced with double-layer boards to give it stronger towing capabilities.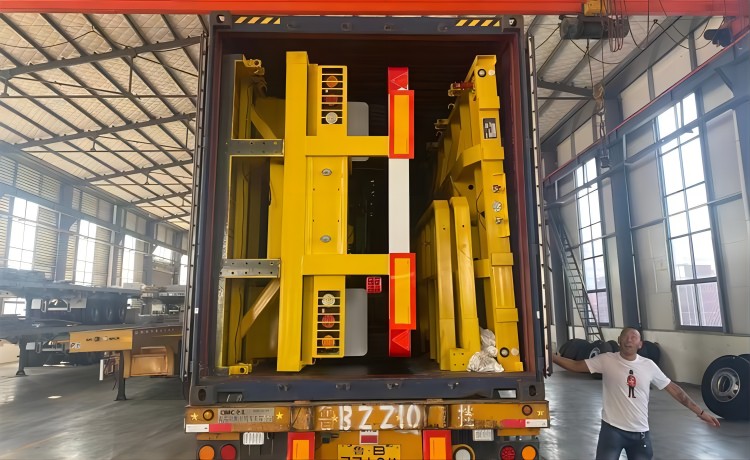 Triple axle flatbed trailer use high-density tilt brackets to support the trailer's cross beams. Each cross beam has its own bracket. These brackets are separate but closely related. The distance between two diagonal brackets is only 500mm. This design structure makes the trailer's load-bearing quality more sturdy and durable, and its safe service life can reach more than 10 years.
Each 40ft flatbed trailer has its own load rating, dimensions and other data to use. The triple axle flatbed trailer sold by YUHANG factory are carefully designed and strictly welded, with the height and weight required by customers, and can accurately transport containers from one place to another.
The goods are carried in the shipper's warehouse and unloaded in the consignee's warehouse, using mechanical equipment for efficient lifting without the need to unpack and exchange goods. This greatly improves the shipping speed, saves shipping time, and creates more profit value for you. YUHANG has provided a variety of semi trailers to many countries, and we have more advantages in sales cost and quality control of triple axle flatbed trailers.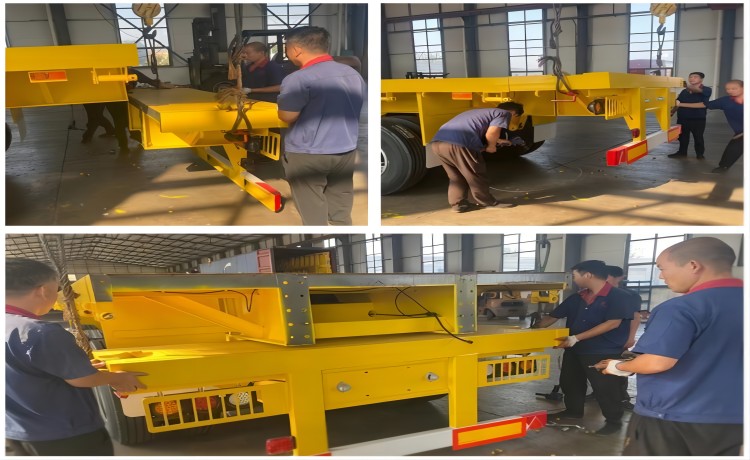 You can learn about different types and models of flatbed trailer, such as: triple axle flatbed trailer, 60 ton flatbed semi trailer, 40ft container chassis trailer and link flatbed truck trailer for sale. We have professional technical engineers and welding workers who can provide you with the most comprehensive transportation solutions.
This triple axle 40ft flatbed trailer has many advantages and features, if you want to get better exclusive quotation, please contact us.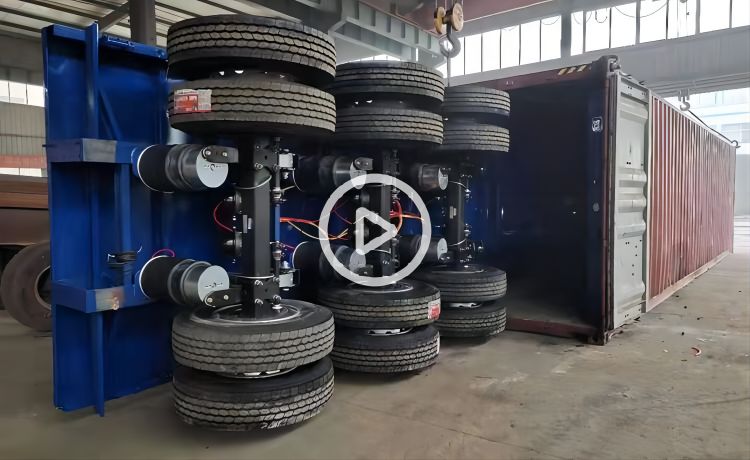 ---