🔍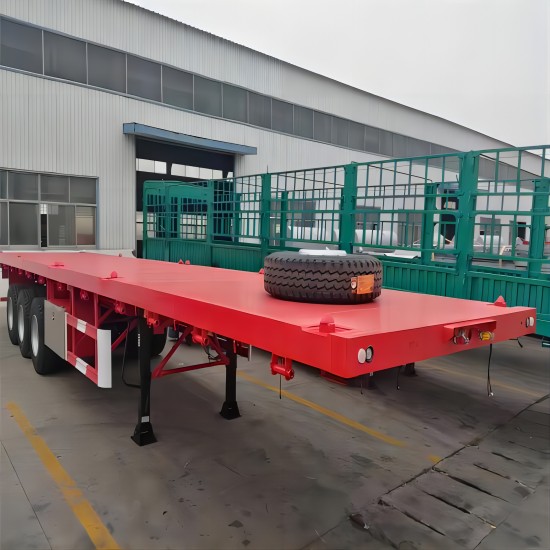 Three Axle Flatbed Tractor Trailer
YUHANG three axle flatbed tractor trailer has the best price. It can transport 20ft, 40ft, 45ft standard containers with a loading capacity of 30-90 tons.
Manufacturer: YUHANG VEHICLE
Model: three axle flatbed tractor trailer
Material: high-strength wear-resistant steel plate
Delivery Date: 10-25 days
Application: transport bulk cargo or standard size containers
Enquiry
Description
Description:
The high-quality three axle flatbed tractor trailer produced by YUHANG factory can load standard size containers of 20 feet, 40 feet and 45 feet, with strong loading capacity and high transportation efficiency.
The 3 axle flatbed tractor trailer is our best selling trailer at the best price. We also have 45ft/48ft/53ft flatbed semi trailer for sale for you, it can load 30-90 tons of goods.
Each one three axle flatbed tractor trailer has its own load class, size, specification to help you make the right choice. Make your shipping business smoother.
Our engineer team can provide complete design drawings and support customization according to customers' needs for flatbed trailers.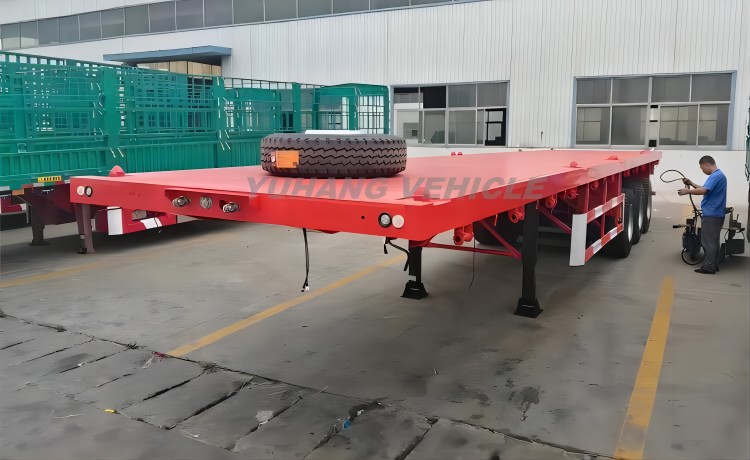 Three axle flatbed tractor trailer for sale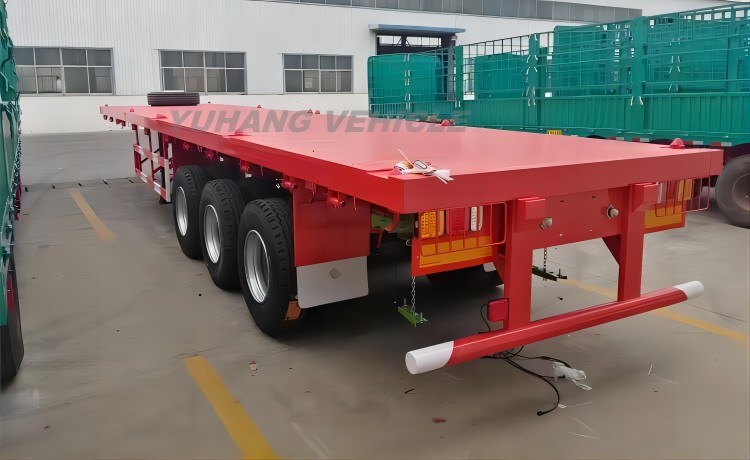 60t flatbed semi trailer with the good price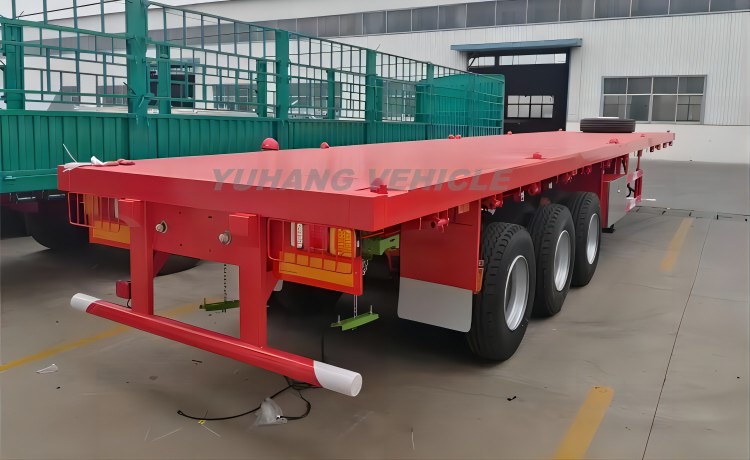 China famous container flatbed truck trailer manufacturer
Advantage:
1. The three axle flatbed trailer made of high-strength Q345B steel plate has high cost performance and has stronger competitiveness in the long-term process.
2. The supporting part of the flatbed trailer has a beam structure through which the main beam runs through, so that it has higher loading strength and service life.
3. Adopt the international standard 3mm thick non-slip grid plate to ensure the safety and stability of cargo transportation.
4. Electrophoretic powder spraying + baking paint process, the whole vehicle has full gloss, corrosion resistance, and the body color is softer.
5. Spray wax and cover with tarpaulin before transportation to prevent sea water and rain from damaging the vehicle.
Specification:
Model: three axle flatbed tractor trailer for sale
Dimension(L*W*H): 12000x2500x1530mm
Application: transport 20ft, 40ft, 45ft container
Loading Capacity: 30-90T
Main Beam: height 500mm, upper plate 14mm, middle plate 8mm, bottom plate 16mm, material Q345B steel
Side Beam: 16mm or 18mm steel channel
Platform: 3mm-thick checkered plate
Axles: tri axles*13T/14T/16T*FUWA/BPW brand
Tire: 12 units*12.00R22.5
Rim: 9.00-22.5
Suspension: mechanical suspension or airbag suspension
Spring Leaf: 90(w)mmx13(thickness)mmx10 layers
King Pin: 50(2 inch)#or 90(3.5 inch) bolted or welded
Landing Gear: JOST brand
Twist Locks: 4/8/12 pcs
Brake Valve: WABCO brand valve
ABS: optional
Light: LED light
Voltage: 24V
Accessories: one tool box, spare tire carrier
Shipping Terms: bulk carrier, Ro-Ro ship or container
---