🔍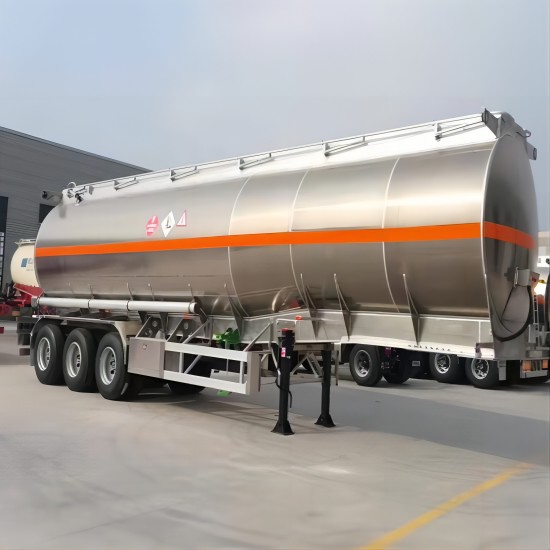 Aluminum Alloy Tanker Trailers
18900 USD
We are a high quality tanker trailers manufacturer from China, we have 45000 liters aluminum alloy tanker trailers for sale with the best price.
Model: 45000 liters aluminum alloy tanker trailers
Material: aluminum alloy
Delivery Date: 10-25 days
Application: transport gasoline, diesel, crude oil, lubricating oil, coal tar, palm oil, etc.
Enquiry
Description
Description:
The tankers for sale tank body of the 45000 liters aluminum alloy tanker trailers is made of high-quality aluminum-magnesium alloy, with light weight, high strength and stable center of gravity.
The independent sub-compartment structure design can be used to load different liquids such as fuel, gasoline, diesel, water, palm oil, and edible oil.
The aluminum alloy tanker trailers for sale has good corrosion resistance, the service life can reach more than 15 years, the maintenance cost is low, and the economic benefit is high.
The effective loading capacity of the tanker trailers have 36,000 liters, 40,000 liters, 45,000 liters, 60,000 liters and other configurations. YUHANG VEHICLE can support customization according to the actual needs of customers.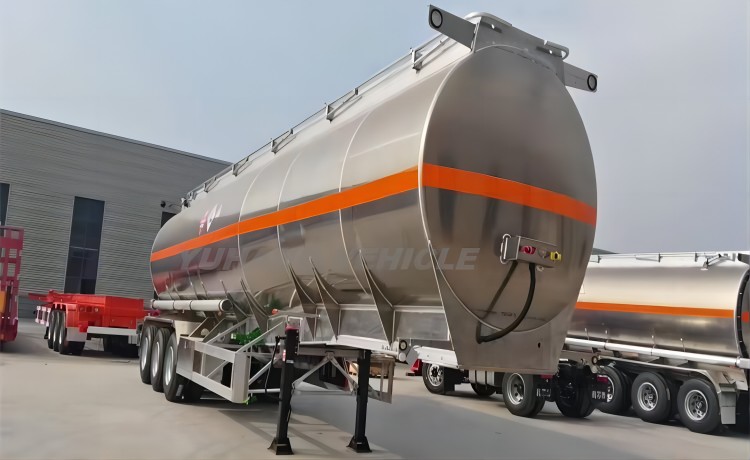 45000 liters aluminum alloy tanker trailers for sale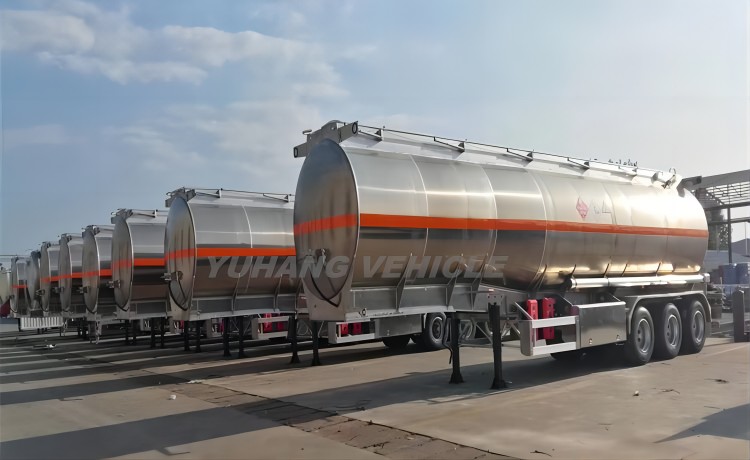 Triaxle aluminum alloy fuel tank trailer price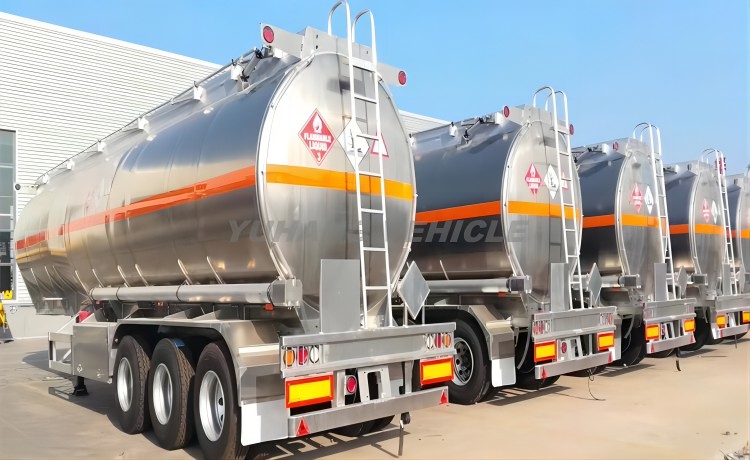 China aluminum alloy tanker trailers supplier
Advantage:
1. The tank body is automatically welded by an advanced large-scale special welding machine.
2. The manhole is an explosion-proof cover, and the water outlet at the bottom of the tank is equipped with an emergency shut-off valve.
3. Strict safety performance test to ensure that the tank body is highly sealed to avoid leakage.
4. The anti-wave plate reduces the effective impact of the liquid on the tank body.
5. Spray advanced polyurethane paint, beautiful appearance, easy to clean.
6. Use world-renowned components to save cost and prolong service life.
Specification:
Dimension: 12000*2500*3800mm
Load Volume: 45000 liters
Application: transport fuel, petrol, oil, etc
Tank Body Material: aluminum alloy
Compartments: 5 compartments or customized
Manhole Cover: 5 Pcs
Discharging Valve: 5 pcs API valve, 3 or 4 inch
Discharging Pipe: 2 pcs, 6m/each
Main Beam: Q345 carbon steel material
Axle: 3 axles, 13 tons FUWA/BPW brand
Landing Gear: JOST brand 28 tons lifting capacity
King Pin: 3.5 inch
Suspension: heavy duty mechanical suspension
Leaf Spring: 90mm(w)*12mm(thickness)*10 Layers
Tire: 12 units, 12R22.5
Brake System: WABCO brand
Electrical System: 24V, LED lights
Color: optional
---