🔍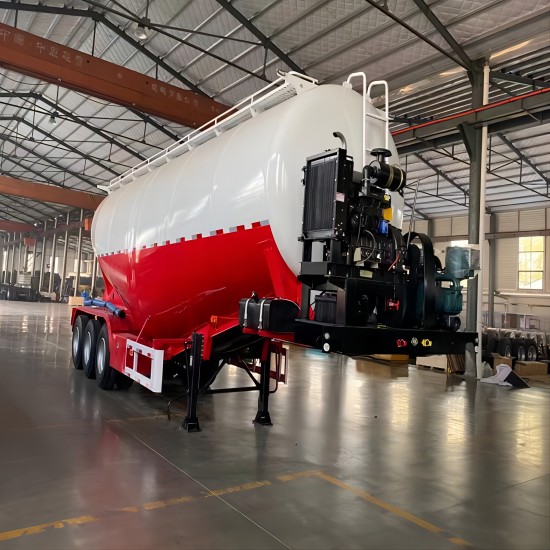 China 55 Ton Cement Semi Trailer
China 55 ton cement semi trailer for sale, which can efficiently transport a large amount of bulk cement, flour, and fly ash in a short time. Improve your transport business and increase profit value.
Manufacturer: YUHANG VEHICLE
Type: China 55 ton cement semi trailer
Unloading Speed: >1.5 tons per minute
Delivery Date: 15-25 days
Application: transport bulk cement, lime powder, fly ash, granular materials, etc.
Enquiry
Description
Description:
China 55 ton 3 axle cement semi trailer is widely used in industry, agriculture, commerce, construction. It can be used to transport different bulk cargos such as: cement, flour, powder, lime powder, alumina.
YUHANG brand cement tanker trailer has a large loading capacity, which can save a lot of transportation costs and meet the different transport needs of customers.
Our cement trailer adopts a fluidized bed V shaped design structure, which can effectively shorten the unloading time, improve the volume utilization rate of the tank, and reduce the residual ash rate.
The volume of cement trailer can be customized according to your specila requirements. We offer cement trailers of different sizes and capacities with diesel engines and air compressors.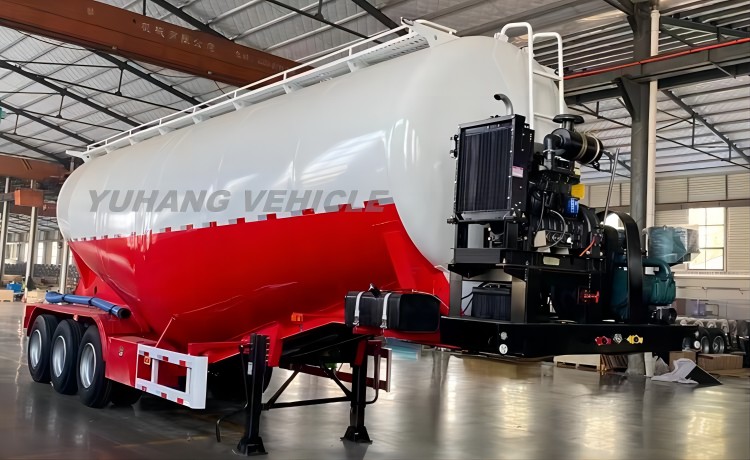 55 ton cement semi trailer for sale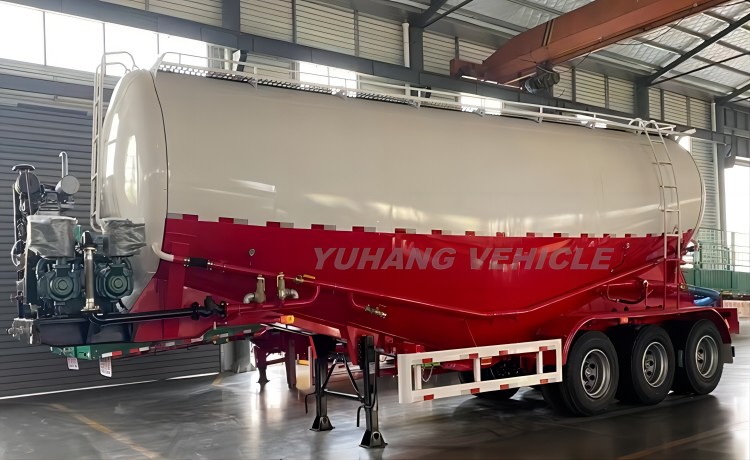 Tri axle cement tanker trailer price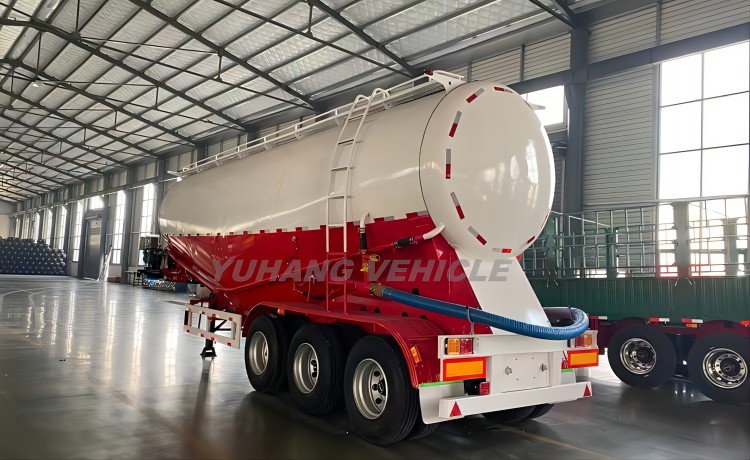 China first-class cement trailers manufacturer–YUHANG
Advantage:
1. The tank body is made of high-strength 6mm high-quality steel plate, and the head is made of 6mm steel plate by one-time die-casting; high strength, good rigidity, and good pressure bearing can effectively avoid the deformation of the tank body.
2. The tank body welding adopts CO2 gas protection automatic welding technology, the welding quality is reliable, the welding seam is uniform and flawless, and the appearance is beautiful.
3. The air compressor adopts the domestic first-class special vehicle-mounted air compressor; the displacement is large and the speed is fast, which can meet the requirements of air unloading power for bulk cement (powder material).
4. The tank body and metal accessories are shot peened, sprayed with polymer primer and high-quality topcoat, with strong adhesion, good corrosion resistance, uniform paint film, and bright and lasting color. It can withstand adverse environments such as: humidity, dust, and salt spray.
5. The cement trailer has complete side lights and top lights, and the body is eye-catching at night to ensure driving safety.
Specification:
Dimension: 9000mm*2100mm*4000mm
Tanker Body: 5mm high strength wear-resistance steel
Payload: 30-80 ton
Application: transport lime, cement, powder etc.
Axles: 3*13 ton*FUWA/BPW brand
Tire: 12R22.5*12 units
Suspension: heavy-duty mechanical suspension
Landing Gear: JOST brand
King Pin: 50# or 90 #
Brake System: WABCO
Spare Tire Rack: 2 units
Leaf Spring: 10 pieces*90mm width/13mm thickness
Diesel Engine: WEICHAI Brand
Compressor: BOHAI brand 12m³ double cylinder air compressor
Light: LED light
Voltage: 24V
Tool box: 1 set
Painting: polyurethane paint
---