🔍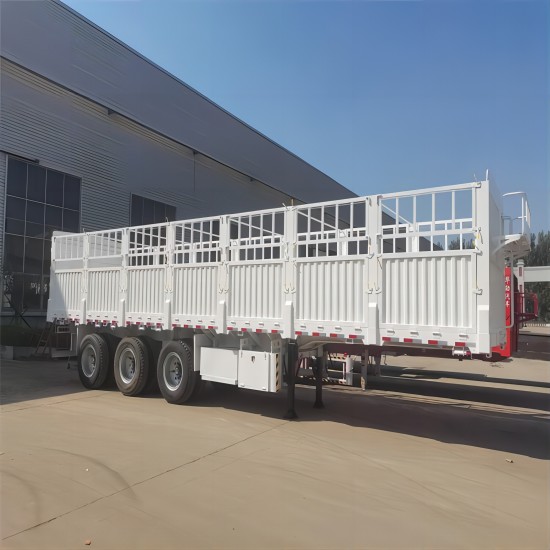 Fence Semi Trailer For Sale
We are a professional fence semi trailer for sale manufacturer from china, supplying you with the highest quality and lowest price of 30, 50, 60, 80, 100 ton fence cargo trailer for you.
Manufacturer: YUHANG VEHICLE
Type: fence semi trailer for sale
Loading Weight: 30-80 ton
Delivery Date: 10-25 days
Application: transport bulk cargo or ISO container
Enquiry
Description
Description:
Different Types of fence semi trailer for sale, which can be used to transport loose goods such as: bagged cement, bagged flour, vegetables, fruits, steel plates, sand. It is widely used in road transportation.
The fence structure and side wall height of the fence cargo trailer can be adjusted, and we can customize the fence semi trailer according to your special transportation needs.
Our fence semi trailer adopts advanced design concepts and optimizes the structure of the whole vehicle. It has the advantages of large carrying capacity, fast transportation, convenient disassembly, economical and environmental protection, and low investment cost.
YUHANG has 2 axle, 3 axle, 4 axle, 5 axle, 40 ton, 50 ton, 60 ton, 70 ton, 80 ton, 100 ton fence cargo trailers for sale, the best factory price for you.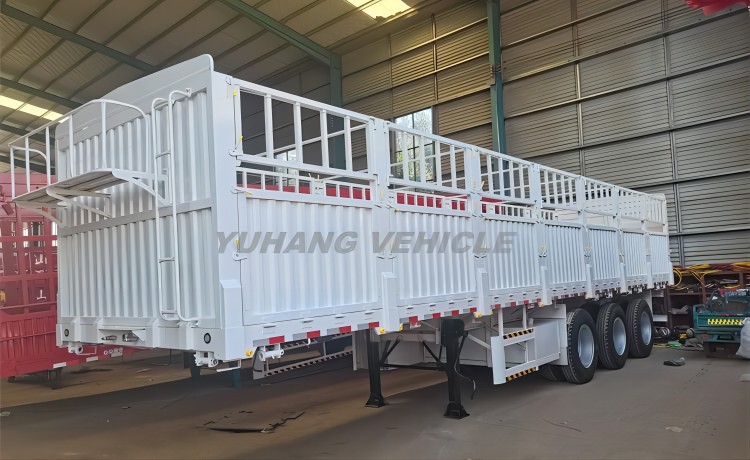 3 axle fence semi trailer for sale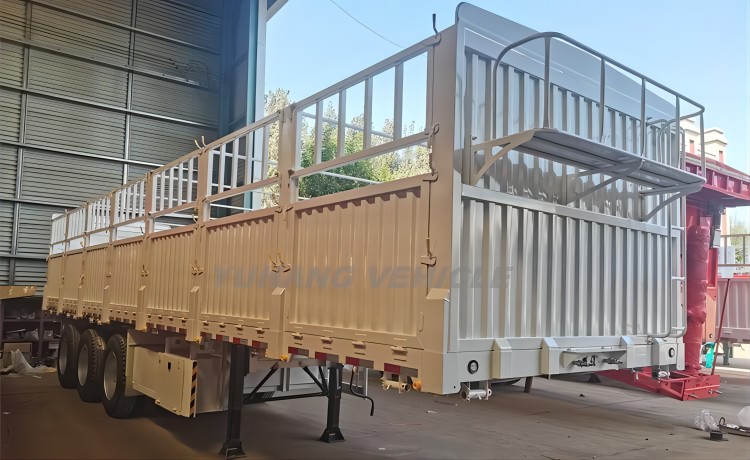 60 ton fence cargo trailer price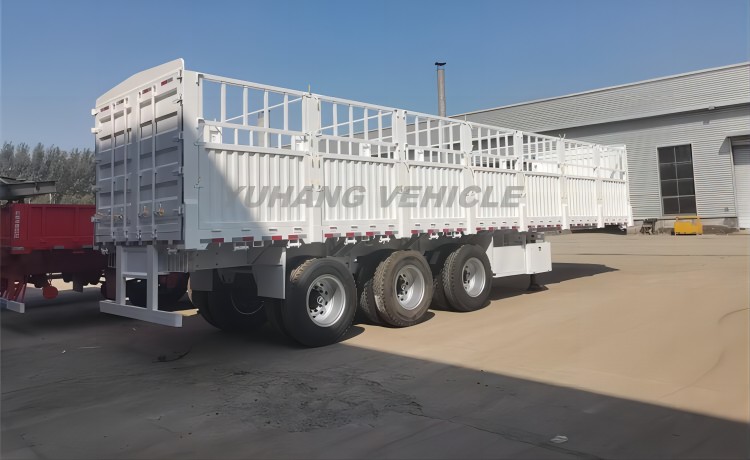 Tri axle fence trailer will ship to customer
Advantage:
The whole vehicle adopts advanced computer three-dimensional design software to optimize the main structure of the vehicle and the frame bearing platform to meet the transportation needs of customers' special goods.
The main beam is made of high-strength HG60 steel plate, which ensures that the vehicle has the best quality from the source, so that it has stronger loading capacity and more stable performance.
The use of fully automated welding process and equipment not only ensures the welding strength, but also makes the fence cargo trailer beautiful in appearance and environmentally friendly.
Spray polyurethane paint to avoid rust and corrosion of the vehicle and prolong the service life.
Specification:
Dimension(mm): 13000x2600x3500mm
Loading Capacity: 30-80 ton
Main Beam: height 500mm, upper plate 14mm, middle plate 8mm,
bottom plate 16mm, material Q345B steel
Platform: 3mm-thick checkered plate
Axles: 3 axles*13T/16T *FUWA/BPW brand
Tire: 12 units*12.00R22.5
Rim: 9.00-22.5
Suspension: heavy duty mechanical suspension
Spring Leaf: 90(w)mmx13(thickness)mmx10 layers
King Pin: 2.0 or 3.5 inch (bolted or welded)
Landing Gear: JOST brand
Brake Chamber: WABCO RE 6 relay valve
Twist Locks: 4/8/12 sets
Brake Valve: WABCO valve
ABS: optional
Light: LED light
Voltage: 24V
Socket: 7-pin Socket (for 7 wire harness)
Tool Box: 1m x 0.5m x 0.5m standard size
Painting: 1 layer of anticorrosive primer and 2 layers of top coats
---