🔍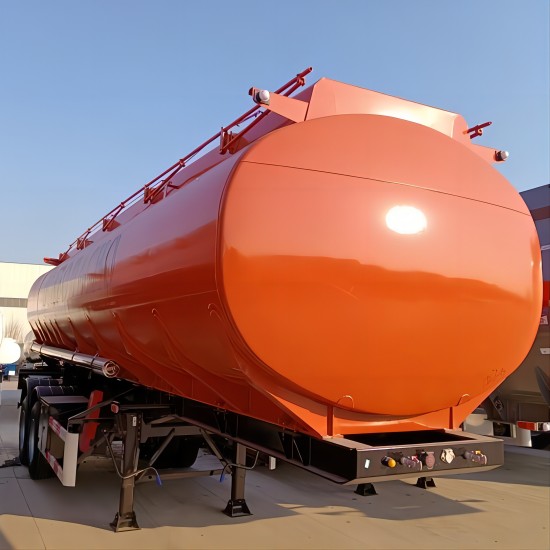 2 Axle 36000L Oil Tanker For Sale
12000 USD
2 axle 36000l oil tanker for sale is used to transport different liquids, such as: diesel, gasoline, water, palm oil, edible oil and so on.
Model: 2 axle 36000l oil tanker
Material: carbon steel
Delivery Date: 10-25 days
Application: transport gasoline, diesel, crude oil, lubricating oil, coal tar, palm oil, etc.
Enquiry
Description
Description:
The 2 axle 36,000l oil tanker for sale is a special vehicle for transporting liquid fuels, such as: pure water, gasoline, coal tar, petroleum and diesel tankers.
Oil tanker trailers come in a variety of shapes and sizes, and we provide fuel tanker trailer with different compartments for sale according to different uses of customers.
YUHANG VEHICLE provides customers with the highest quality and most durable oil tankers for sale in carbon steel, stainless steel or aluminum alloy. Make your transportation more safe and reliable.
The 2 axle 36000l oil tanker trailers adopts advanced design concepts. We can customize tanker trailers with different capacities for customers according to your transportation requirements.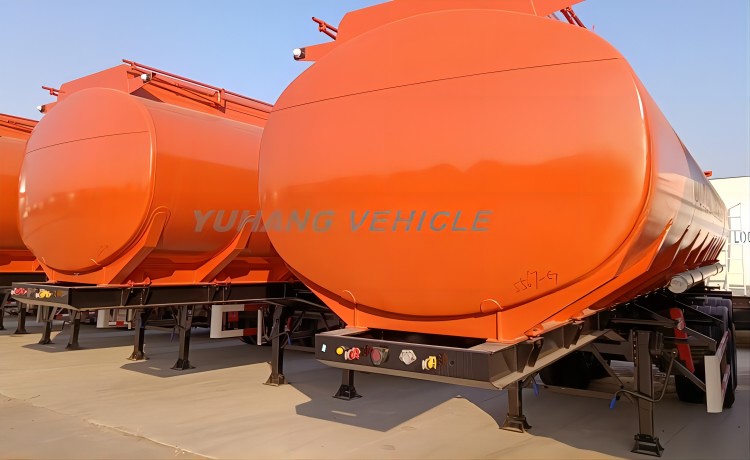 YUHANG brand new 36,000l oil tanker for sale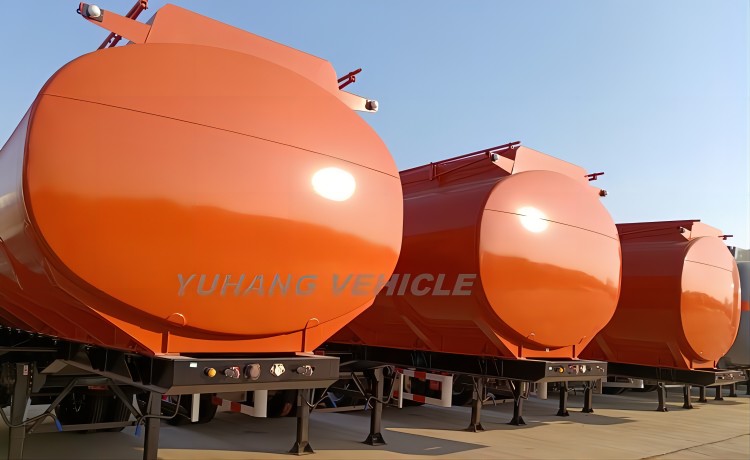 2 axle fuel tanker trailer with the best price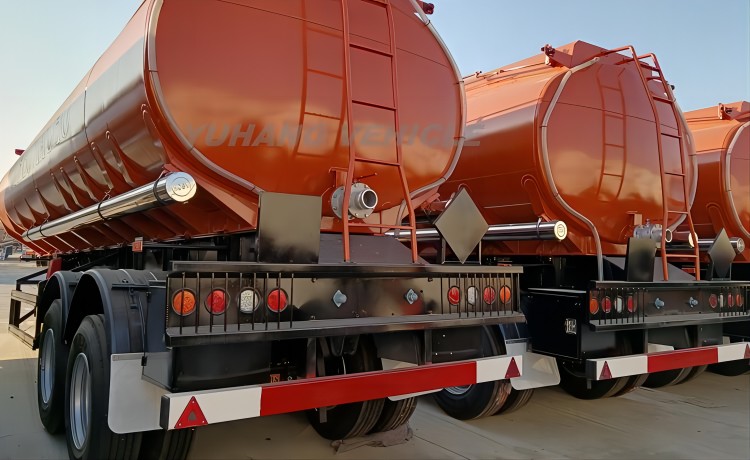 China fuel transport trailer/tank semi trailermanufacturer
Advantage:
Advantage of YUHANG oil tanker for sale:
1. The thickness of the oil tanker reaches the international standard, the center of gravity of the tank structure is low, and the stability is good.
2. Double-sided welding, good sealing performance, prevent leakage.
3. Unique structural design, large loading capacity.
4. Low residual rate, improve work efficiency.
5. Polyurethane paint, long lasting.
Specification:
Dimension: 11500mm*2500mm*3900mm
Loading Volume: 36000 liter or customized
Application: transport fuel, oil, diesel
Tank body: 6mm carbon steel
End Plate: 6mm carbon steel
Wave Plate: 5mm
Compartments: 3 compartments or customized
Manhole cover: 3 pcs carbon steel 500mm manhole cover
Discharge Valve: 3 pcs diameter 3 or 4 inch
Discharging Pipe: 3 or 4 inch rubber hose, 2 pcs, 6m/each
Bottom Valve: 3 pcs aluminum API pneumatic bottom valve
Axles: 2 units*FUWA/BPW brand
Landing Gear: JOST brand
King Pin: JOST brand 2.0 or 3.5inch(bolted or welded type)
Suspension: mechanical suspension
Leaf Spring: 90mm(w)*13mm(t)*10 layers
Rim: 9.00-22.5
Brake System: WABCO
Tire: 12.00R22.5/315.80R22.5/11.00R20/12.00R20
ABS: optional
Accessories: 1 standard tool box/2 fire extinguisher/2 spare tire rack
---