🔍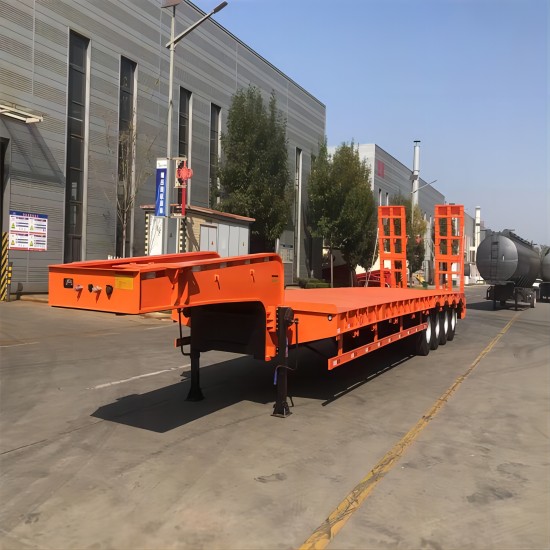 4 Axle Low Loader
The 4 axle low loader has a load capacity of 60-100 tons and can be used to transport excavators, cranes, bulldozers. We can customize low loader trailer according to your transportion needs.
Manufacturer: YUHANG VEHICLE
Model: 4 axle low loader for sale
Material: high strength steel plate
Delivery Date: 10-25 days
Application: loading excavators, bulldozers or other machinery
Enquiry
Description
Description:
4 axle low loader is mainly used in the transportation of various construction machinery, large objects, construction equipment, rail vehicles and various types of steel.
YUHANG have 2/3/4/5 axle lowbed semi trailer for sale, with loading capacity of 30 tons, 50 tons, 60 tons, 80 tons, 100 tons, 120 tons, 150 tons for you to choose.
The low center of gravity of 80 tons 4 axle low loader ensures the safety and stability of cargo transportation, and the length and height of the lowbed trailer can be customized according to needs.
Low loader are an economical and flexible solution, especially for heavy equipment transport and other special purposes.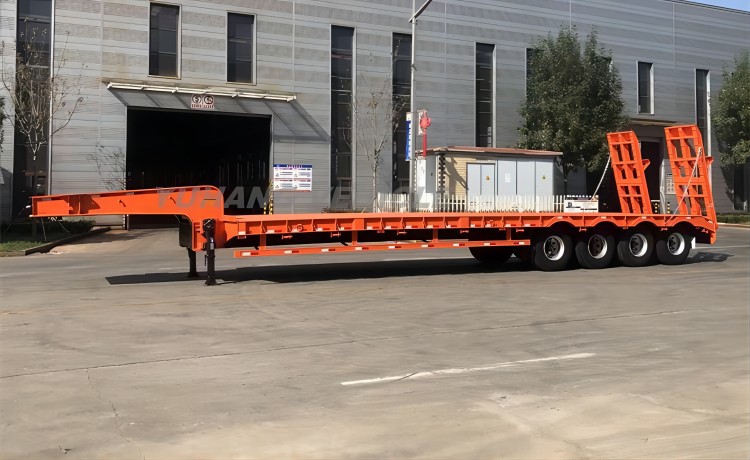 4 axle low loader for sale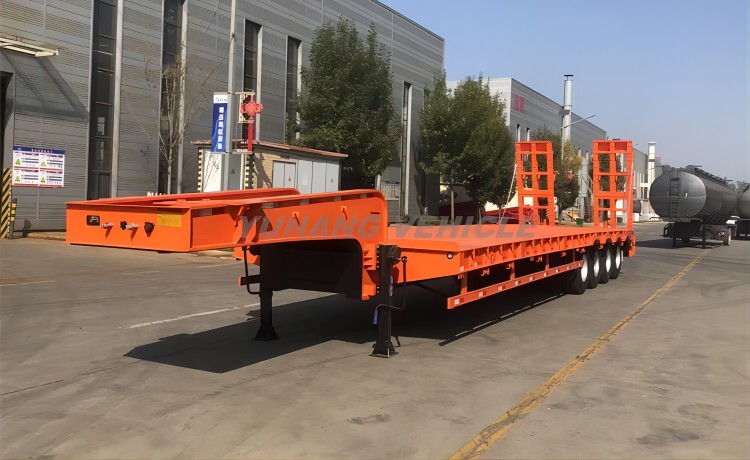 80 tons lowbed semi trailer with best price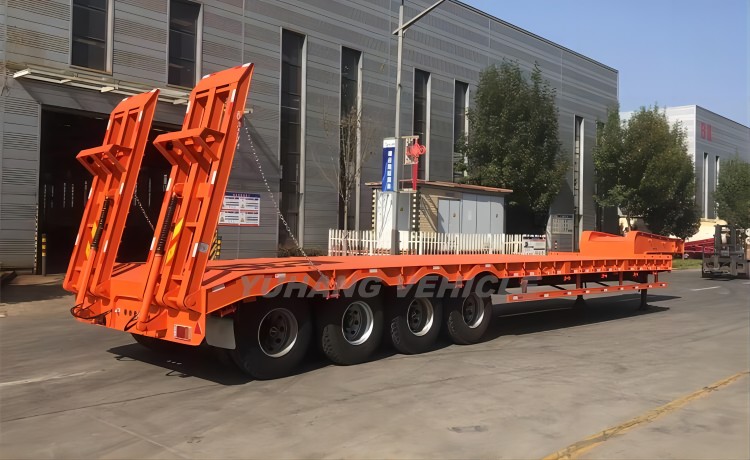 YUHANG 60/80/100 ton lowbed trailer for sale
Advantage:
1. The main beam adopts HG60 high-strength steel plate, which makes the low loader trailer have stronger loading capacity and longer service life.
2. The whole vehicle adopts advanced computer-aided design system, optimizes the safe operation data, upgrades the loading structure, and improves the application ability.
3. The thickened and widened heavy duty leaf spring suspension system is used to support the load and reduce the impact force.
4. Spray polyurethane paint, corrosion resistance, high gloss, to avoid rusting of vehicles.
5. Use world-renowned brand parts to ensure the best work quality and save costs. Create more profit value for customers.
Specification:
Dimension: 15000mm*3000mm*3500mm
Loading Capacity: 60–100 ton
Main Beam: height 500mm, upper plate 18mm, middle plate 12mm, lower plate 20mm, material Q345B steel
Bottom Platform: 5mm thick checkered plate
Axle: 4 axle*13t/16t/20t *FUWA/BPW brand
Tire: 16 units*11.00R20/12.00R20/12R22.5
Suspension: heavy duty mechanical suspension
Spring Leaf: 90(w)mmx13(thickness)mmx10 layers
Kingpin: JOST brand 2.0 inch or 3.5 inch (bolted or welded type)
Landing gear: JOST brand
Rear Ramp: spring ladder
ABS: optional
Brake Valve: WABCO valve
Light: LED light
Electrical System: 24-volt lighting system
Color: optional
Accessories: tool box, spare tire carrier
Shipping Terms: bulk carrier or Ro-Ro ship
---