🔍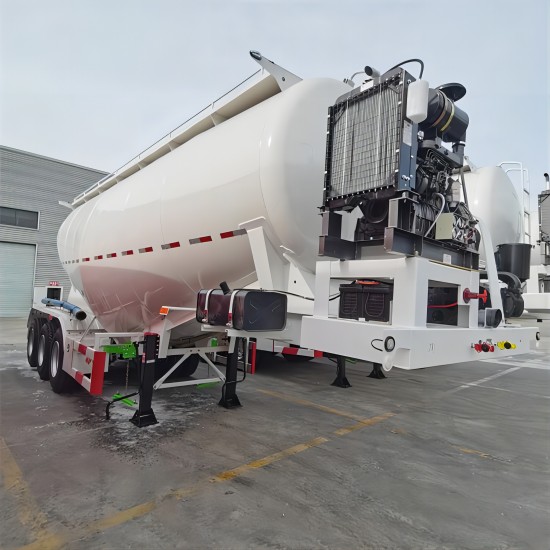 40CBM Dry Bulk Cement Trailer For Sale
Our factory 40cbm dry bulk cement trailer can transport bulk cement, flour, fly ash, PVC granules, with large loading capacity and high transportation efficiency, which fully meet any of your needs.
Manufacturer: YUHANG VEHICLE
Type: 40cbm dry bulk cement trailer
Unloading Speed: >1.5 tons per minute
Delivery Date: 15-25 days
Application: transport bulk cement, lime powder, fly ash, granular materials, etc.
Enquiry
Description
Description:
We have 40cbm dry bulk cement trailer for sale with best price, it is used to transport PVC granules, fly ash, lime powder, sand, flour and other granular powder goods.
YUHANG provides you with different types and specifications of cement tanker trailers, the best quality, which can be safely used repeatedly for more than 10 years.
Our factory directly sells V-type and W-type cement trailer with different loading volumes to customers. The price is more competitive and saves you costs. At the same time, after-sales service is more guaranteed.
The tank body is made of carbon steel, stainless steel, and aluminum alloy, and has passed ISO9001 quality certification to ensure that the cement tanker trailer has the best working quality.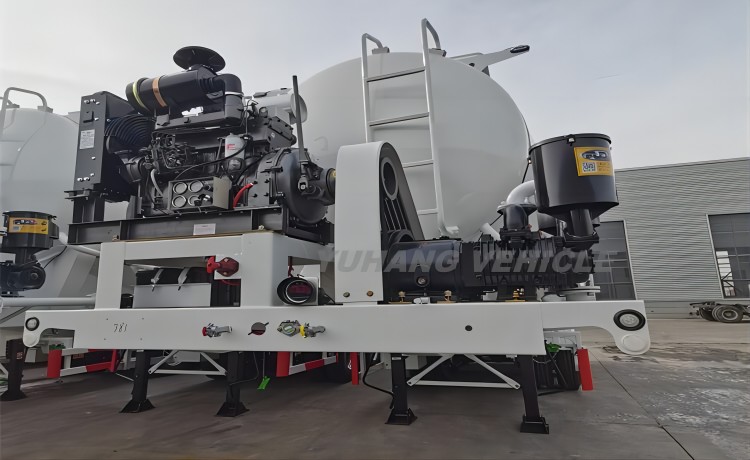 40cbm cement trailer for sale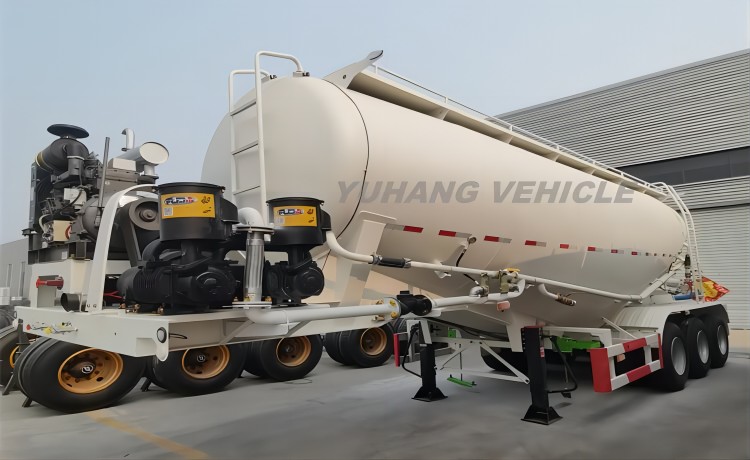 Triaxle cement tanker trailer price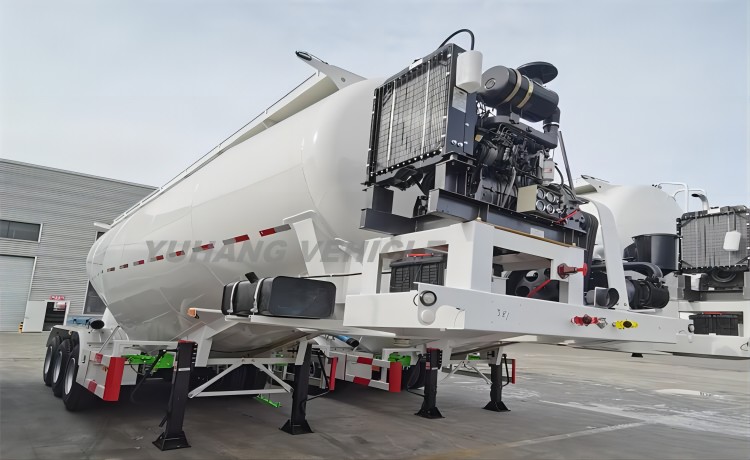 YUHANG brand cement tanker trailer will send to customer
Advantage:
● The tank body of the 40cbm cement trailer is made of 5 mm thick steel plate material, which is cut by a plasma cutting machine into a size that meets the national announcement standards.
● Multiple steel plates are fixed and changed to a suitable angle by rotating the machine. The machine automatically tracks and welds, fixes with double-sided welding, and monitors remotely to avoid missing welds.
● The effective loading volume ratio can be close to 100%, which can generate greater economic value compared with similar products.
● The unloading speed can reach 1.5t/min, the operation is simple, high working efficiency, and more profits are created for customers.
● After the tanker is filled and tested by water grinding, it is sprayed with polyurethane paint and treated with epoxy primer, which is corrosion-resistant and beautiful in appearance.
Specification:
Brand: YUHANG 40CBM Dry Bulk Cement Trailer
Dimension: 12000mm*2000mm*3900mm or customized
Tanker Body Material: 5mm high strength wear-resistance steel
Payload: 30-80 ton
Application: transport lime, bulk cement, fly ash, powder, etc.
Tank Body Thickness: 3.5mm
Compressor: 12m³ double cylinder air compressor
Manhole Cover: 2 or 3 units 300mm diameter
Discharging Valve: 4 inch valve
Diesel Engine: WEICHAI brand
Compressor: BOHAI
Axles: 13T/14T/16T/20T BPW/FUWA brand
Tire: 8.25R20/10.00R20/11.00R20/12R22.5, Triangle, Double Coin brand
Suspension: heavy duty mechanical suspension
Leaf Spring: 90(w)mmx13(thickness)mmx10 layers
Landing Gear: JOST brand 28 ton, two speed
King Pin: JOST brand 90#
Brake System: T30/30 chamber, WABCO emergency valve
ABS: optional
Light: LED light
Voltage: 24V
Socket: 7-pin Socket (for 7 wire harness)
Painting: polyurethane anti-corrosion paint
Accessories: one standard tool box, spare tire carrier
Shipping Terms: bulk carrier, Ro-Ro ship, 45ft HQ container
---