🔍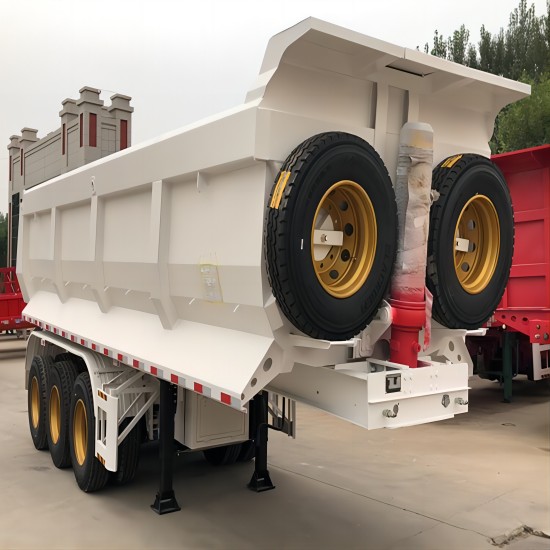 50 Ton U Shape Tipper Trailer
YUHANG high-quality u shape tipper trailer has a clear load rating, and is equipped with safe and reliable HYVA hydraulic cylinders. We can customize dump semi trailer according to your special needs.
Manufacturer: YUHANG VEHICLE
Model: 50 ton u shape tipper trailer
Hydraulic System: Hyva cylinder
Delivery Date: 15-25 days
Applications: transport coal, sand, earthwork, building materials
Enquiry
Description
Description:
High quality 50 ton u shape tipper trailer is widely used in the transportation of sand, grain, coal, construction materials and other bulk cargos, and are usually used in conjunction with loaders.
The structure of the dump semi trailer includes a chassis, a box body and a lifting system. The hydraulic cylinder is used to lift the cargo box, lift the box to the design angle, and the cargo slides out.
Our u shape tipper trailer adopts the world-renowned brand powerful cylinder lifting system to ensure it has a higher loading capacity and a longer service life.
YUHANG brand hydraulic u shaped tipper trailer have different load capacities, such as: 25 cubic meters, 35 cubic meters, 40 cubic meters, 50 cubic meters and can be customized according to your special needs.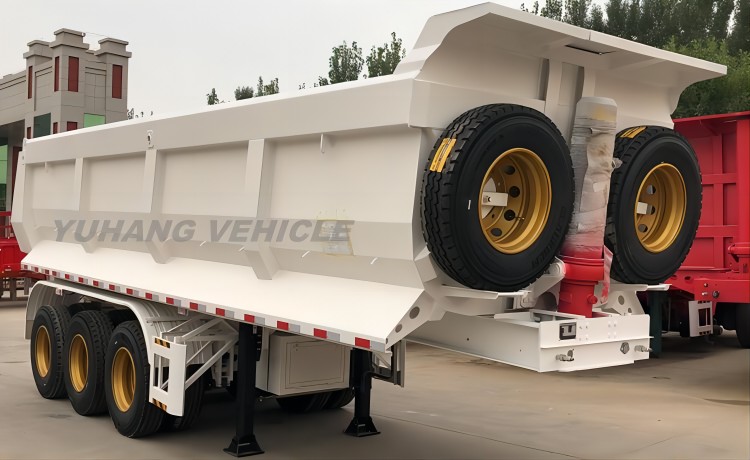 50 ton u shape tipper trailer for sale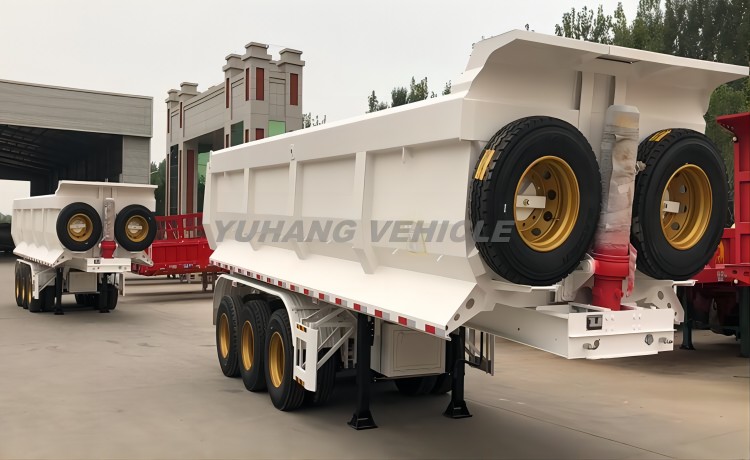 3 axle dump semi trailer with best price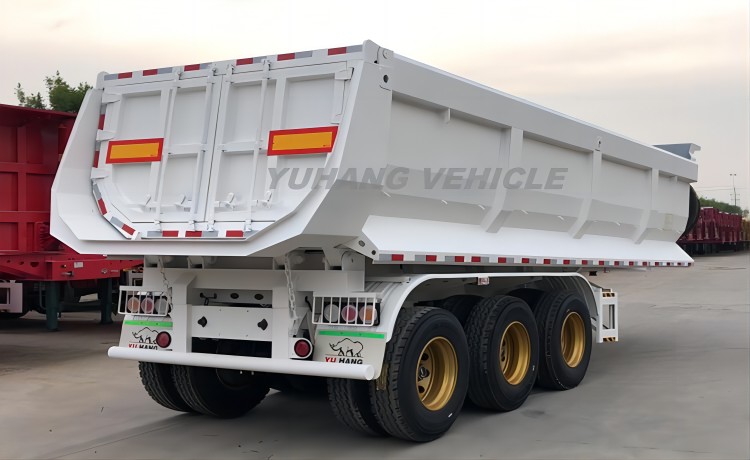 YUHANG u shape dump trailer ready to send to customer
Advantage:
1. The beams and longitudinal beams of the tipper trailer are made of high-strength and high-quality manganese plates, which have good toughness, strong bearing capacity and no fracture and deformation.
2. The main components are processed with advanced equipment, and the axles and leaf springs are precisely matched by the assembly machine to ensure the stable performance of the whole vehicle and easy maintenance.
3. The frame adopts robot automatic welding technology, which greatly improves the welding quality, the welding seam is even and full, the consistency is guaranteed, and the appearance is beautiful.
4. YUHANG dump semi trailer have undergone hundreds of stress analysis tests and limited compression tests, which greatly improves the practical performance and can cope with more complex road conditions.
5. U shape tipper trailer adopts advanced coating technology, with strong gloss, good three-dimensional effect, bright color and corrosion resistance.
Specification:
Dimension: 9500mmx2600mm x3900mm or customized
Main Beam: height 500mm, upper plate 14mm, middle plate 8mm, lower plate 16mm, material T700 steel
Bottom Platform: 6mm thick checkered plate
Lifting System: HYVA lifting cylinder
Axle: 13T/16T/18T*FUWA/BPW brand
Rim: 9.0-22.5
Tire: 12 units*8.25R20/10.00R20/11.00R20/12R22.5
Suspension: heavy duty mechanical suspension
Spring Leaf: 90(w)mmx13(thickness)mmx10 layers
Kingp Pin: JOST brand 2.0 or 3.5 inch(bolted or welded type)
Landing Gear: JOST brand
ABS: optional
Brake Valve: WABCO valve
Light: LED light
Voltage: 24V
Tool Box: 1 set standard size
---