🔍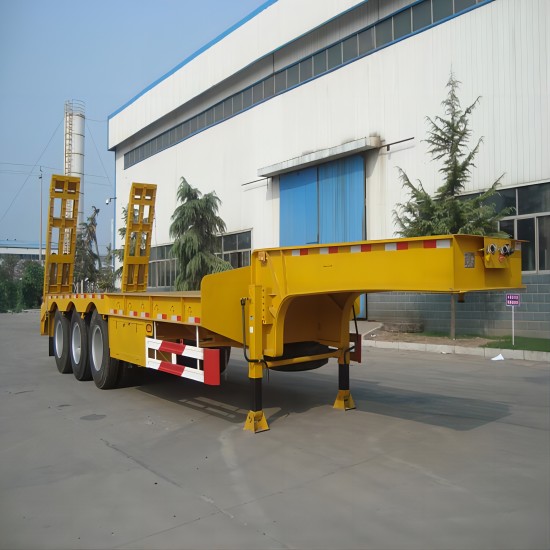 80 Ton Lowbed For Sale
We have 80 ton lowbed for sale. It can transport excavators, bulldozers or other heavy machinery. Our lowbed trailer have a strong loading capacity and can be used repeatedly for a long time.
Manufacturer: YUHANG VEHICLE
Model: 80 ton lowbed trailer
Material: high strength steel plate
Delivery Date: 10-25 days
Application: loading excavators, bulldozers or other machinery
Enquiry
Description
Description:
We have 80 ton lowbed for sale is suitable for the transportation of various construction machinery, agricultural machinery equipment, construction steel and other heavy goods.
When the lowbed semi trailer carries mechanical equipment, it usually moves to the loading platform by the rear ladder, and then the mechanical equipment and the trailer are fixed together.
YUHANG can provide customers with 2 axle, 3 axle, 4 axle, 5 axle and multi-axle lowbed trailer with different specifications, all of which have the best quality.
Mechanical extension platform can be installed on both sides of the 80 ton lowbed to increase the width of the trailer to meet the transportation needs of customers' special cargos.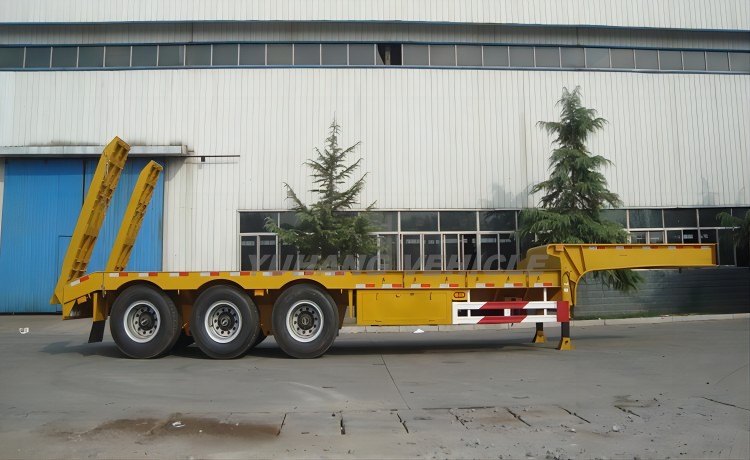 80 ton lowbed for sale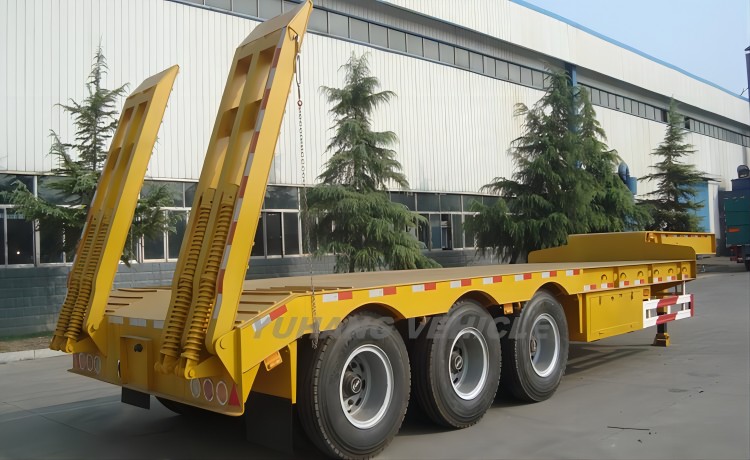 Tri axle lowbed semi trailer price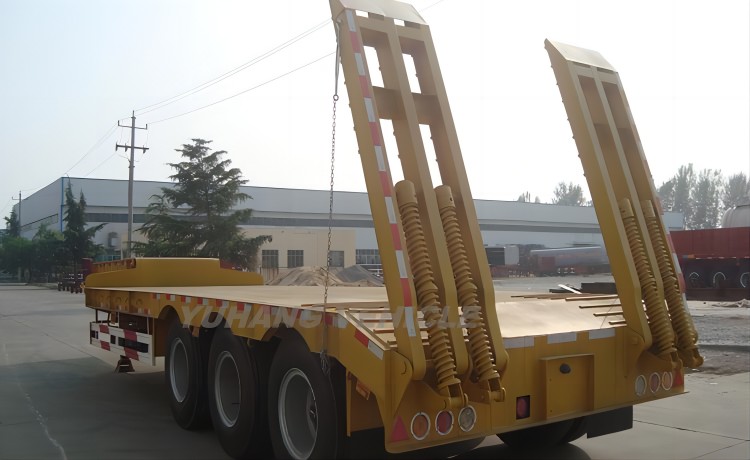 YUHANG high-quality lowbed trailer supplier
Advantage:
1. The main girder of the 80 ton lowbed for sale is made of low-alloy steel plate with high tensile strength and high load-bearing capacity, which has long working hours and high fatigue resistance.
2. The main cargo platform has a low center of gravity, ensuring the integrity and stability of cargo transportation, and further improving the safety performance of trailer operation.
3. The ramp at the end is made of high-strength steel, which has a strong bearing capacity and will not deform or break when handling heavy equipment.
4. The heavy-duty thickened mechanical suspension system imported from Germany enhances the service life.
5. Both the length and width of the lowbed trailer support customized production to meet individual needs.
Specification:
Brand:80 Ton Lowbed For Sale
Dimension: 13800mm*3000mm*3700mm
Loading Capacity: 80 ton or customized
Main Beam: height 500mm, upper plate 18mm, middle plate 12mm, lower plate 20mm, material Q345B steel
Bottom Platform: 5mm thick checkered plate
Axle: 3 units*FUWA/BPW/other Brand
Rim: 8.0-22.5
Tire: 12 pcs*10.00R20/11.00R20/12.00R20/12R22.5
Suspension: heavy duty mechanical suspension
Spring Leaf: 90(w)mmx13(thickness)mmx10 layers
Kingpin: 50 (2 inch) or 90 (3.5 inch) bolted type
Landing Gear: JOST brand
Rear Ramp: spring ramp
ABS: optional
Brake Valve: WABCO valve
Light: LED light
Electrical System: 24-volt lighting system
Accessories: tool box, spare tire carrier
Shipping Terms: bulk carrier, Ro-Ro ship or container
---