🔍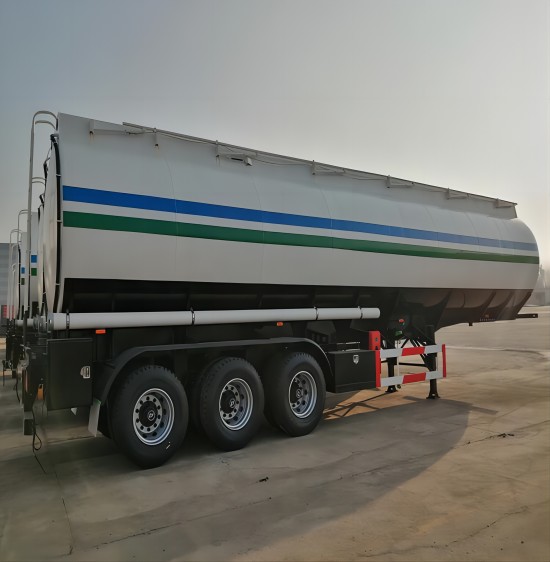 Tri Axle Stainless Tanker Trailer
12600 USD
Tri axle stainless tanker trailer is used to transport different liquids, such as: fuel, diesel, gasoline, water, palm oil, edible oil, etc.
Model: tri axle stainless tanker trailer
Material: stainless steel
Delivery Date: 10-25 days
Application: transport gasoline, diesel, crude oil, lubricating oil, coal tar, palm oil, etc.
Enquiry
Description
Description:
Tri axle stainless tanker trailer is mostly used to transport liquid substances, such as: gasoline, diesel oil, vegetable oil, edible oil, palm oil, coal tar and so on. We are the biggest of the fuel tanker supplier base in China.
The tank body is made of 6mm high-quality stainless steel plate produced by a well-known steel company; the tank body has an oval or square structure.
There are multiple stainless steel anti-wave plates inside the tank body to reduce the direct impact of the liquid on the tank body, reduce loss and prolong the service life.
YUHANG VEHICLE can provide tanker trailers made of carbon steel, or stainless steel, or aluminum alloy material. The loading capacity supports customization, which can reach different specifications such as 40,000 liters, 50,000 liters, and 60,000 liters.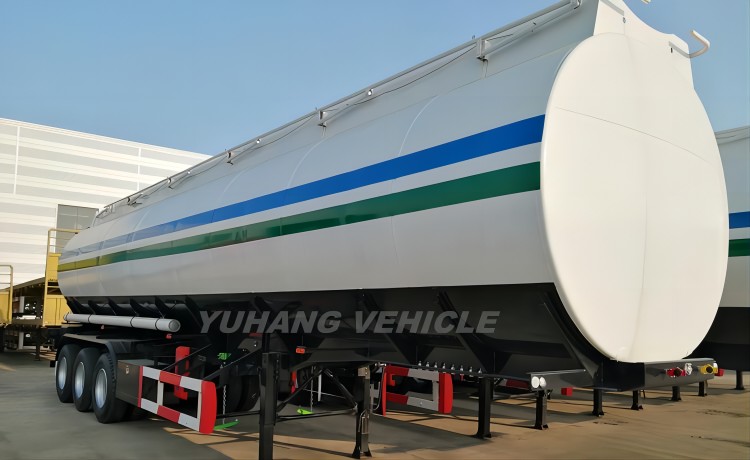 Tri axle stainless tanker trailer for sale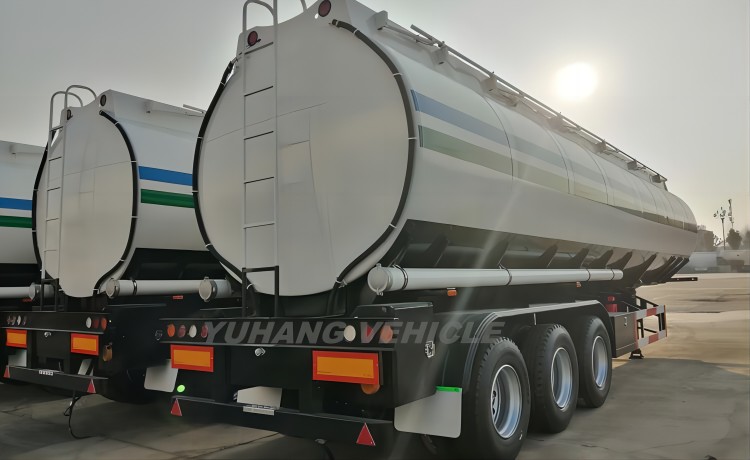 40000l stainless steel tanker truck trailer price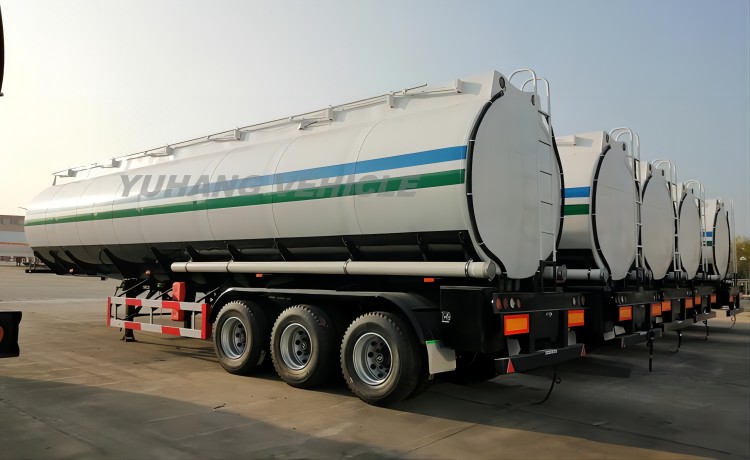 China 3 axle stainless steel tanker manufacturer
Advantage:
1. The tank body is automatically welded by robots to ensure its high safety strength and increase its service life.
2. After the tank body is made, the airtightness test shall be carried out, and the gas pressure shall not be less than 50Kpa to ensure that the tank body is highly sealed.
3. After filling, water milling and testing, the whole tank is sprayed with polyurethane paint to ensure the tank trailer has a beautiful appearance and long-lasting bright colors.
4. YUHANG VEHICLE tanker trailers use world famous accessories to ensure the highest quality.
Specification:
Overall Dimension: 12000mm*2500mm*3800mm
Application: transport fuel, petrol, diesel oil, palm oil, cooking oil
Tank Body Material: stainless steel
Tank Body Thickness(mm): tank body is 6mm, and front and back cap is 6mm
Main Beam: the height of the beam is 500 mm, upper plate is14mm, down plate is 16mm, middle plate is 8mm
Axles: 13 ton*3 units*BPW/FUWA brand
Suspension: heavy duty mechanical suspension
Tire: 12R22.5*12 units
Discharging Pipe: 2 pcs, 6m/each
King pin: 90#
Landing gear: JOST brand
Brake system: WABCO
Electrical System: 24V, LED lights
Tool Box: 1 set
---