🔍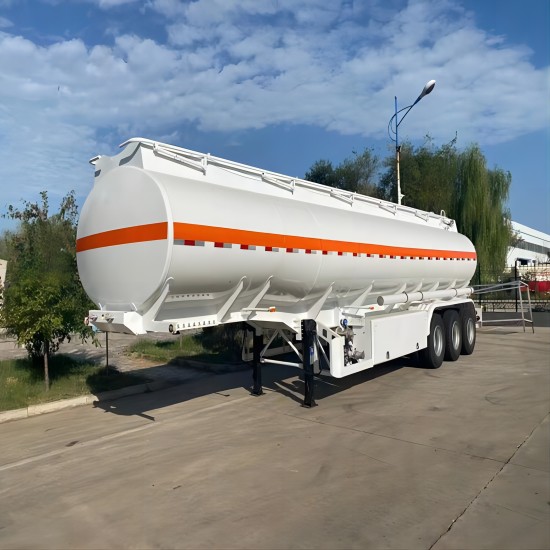 40,000 Liters Gasoline Tankers
12800 USD
40,000 liters gasoline tankers is mainly used to transport liquid cargo such as gasoline, kerosene, diesel oil, heavy oil, and coal tar.
Model: 40,000 liters gasoline tankers
Material: stainless steel material
Delivery Date: 10-25 days
Application: transport gasoline, diesel, crude oil, lubricating oil, coal tar, palm oil, etc.
Enquiry
Description
Description:
YUHANG VEHICLE is a well-known manufacturer of gasoline tankers in China. Our 40,000 liters tanker trucks have good mechanical properties and high strength.
40,000 liters gasoline tankers is mainly used to transport liquid substances such as diesel oil, gasoline, kerosene, sulfuric acid, edible oil, etc.
The oil tanker trailers adopts famous brand parts, which saves cost and ensures long-term use. Such as FUWA axle, JOST kingpin, WABCO brake valve, etc.
We can manufacture fuel tanker trailer with different transport volumes and configurations according to customer needs.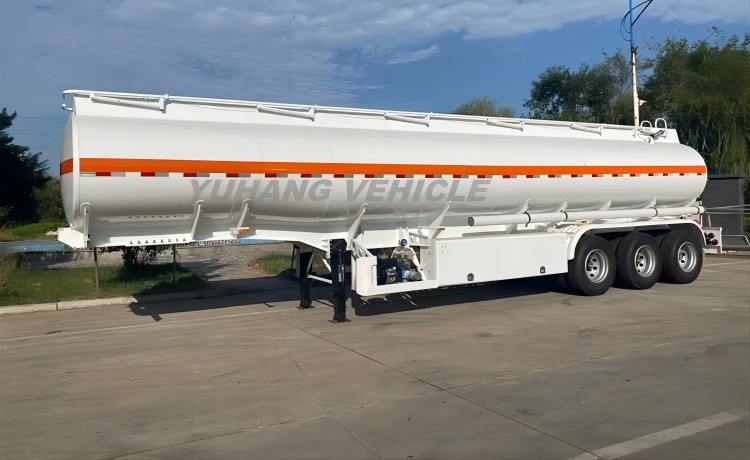 40000 liters gasoline tankers for sale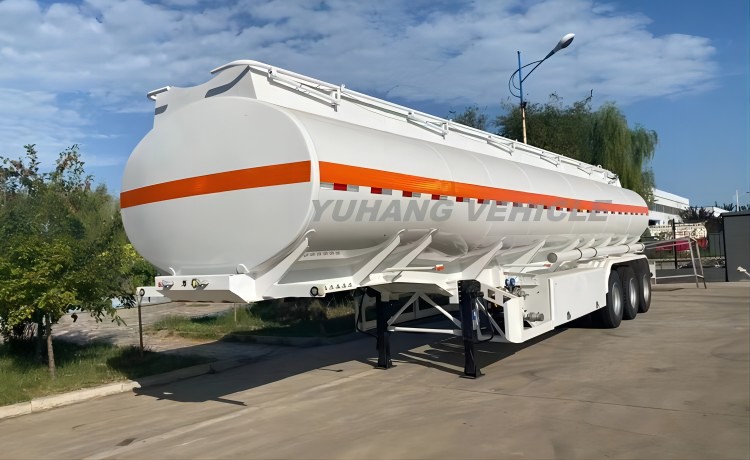 3 axle tank semi trailer for sale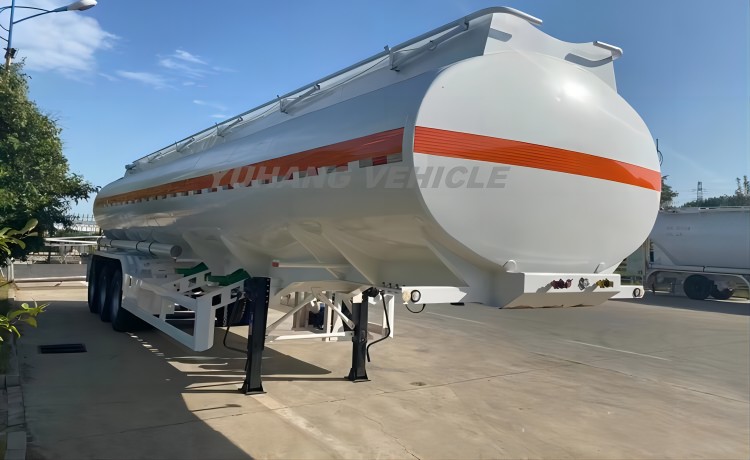 40 cubic meters oil tanker trailers price
Advantage:
1. The tank body is automatically welded by an advanced large-scale special welding machine to ensure a high degree of sealing of the tank body and avoid leakage.
2. The wave board reduces the effective impact of the liquid on the tank body and increases the service life.
3. A climbing ladder is installed inside the tank, which is easy to clean and repair the fuel tanker trailer.
4. Install valve protection devices to improve the safety performance of oil tank trailers.
5. The gasonline tankers undergoes a test pressure test before painting to ensure it has the highest quality.
6. YUHANG VEHICLE tanker trailers use famous brand parts to ensure it can work for a long time.
Specification:
Dimension: 12000mm*2500mm*3900mm
Volume: 40000 liters or customized
Application: transport fuel, oil, diesel, water, milk, sulfuric acid
Tank Body: 6mm thickness stainless steel material
Wave Plate: 5mm stainless steel
End plate: 6mm*Q235 stainless steel
Compartments: 4 compartment or customized
Manhole Cover: 4 pcs*diameter 500mm*carbon steel
Discharge Valve: 4 pcs*diameter is 3 or 4 inch
Bottom Valve: aluminum API pneumatic bottom valve
Main Beams: stainless steel material
Axles: 3 units*FUWA/BPW brand
Landing Gear: JOST brand
King Pin: JOST brand 2.0 or 3.5inch(bolted or welded type)
Suspension: mechanical suspension or air suspension
Leaf Spring: 90(w)mmx13(thickness)x10 layers
Brake System: WABCO
Rim: 9.00-22.5/8.00-20/8.5-20
Tire: 12 units*12.00R22.5/315.80R22.5/11.00R20
Accessories: one standard tool box
ABS: optional
---