🔍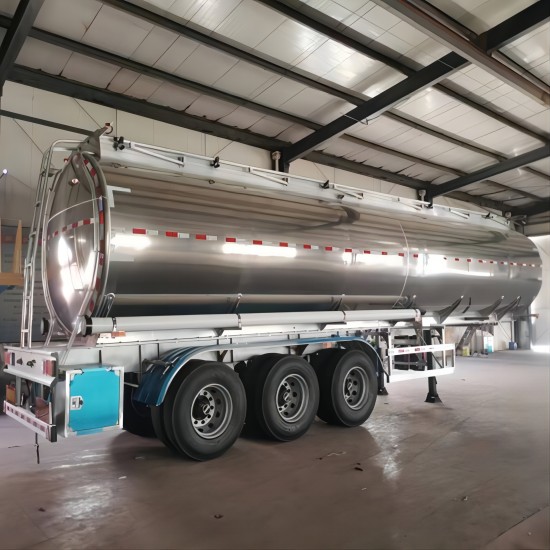 45m³ Aluminum Alloy Oil Tankers
18900 USD
45m³ aluminum alloy oil tankers for sale can realize fast loading and unloading of liquid fuel, has extremely high practical value, and creates more profits for customers.
Model: 45m³ aluminum alloy oil tankers
Material: aluminum alloy
Delivery Date: 10-25 days
Application: transport gasoline, diesel, crude oil, lubricating oil, coal tar, palm oil, etc.
Enquiry
Description
Description:
45m³ aluminum alloy oil tankers for sale can be used for loading and transporting fuel, gasoline, diesel, cooking oil, water, palm oil, asphalt and other liquids. Tank truck have more than 20 years of manufacturing experience and transportation history.
Our oil tankers are made of high-quality aluminum alloy; anti-deformation, anti-earthquake, anti-turbulence, to ensure safe and reliable transportation.
The capacity of the oil tankers supports customization, 36,000 liters, 40,000 liters, 45,000 liters, 50,000 liters, and up to 90,000 liters. Optionally install 2 compartments, 3 compartments, 4 compartments or more compartments to carry different liquids.
The whole vehicle is equipped with high-quality heavy-duty mechanical suspension imported from Germany, which has a strong bearing capacity and can be applied to more complex road conditions.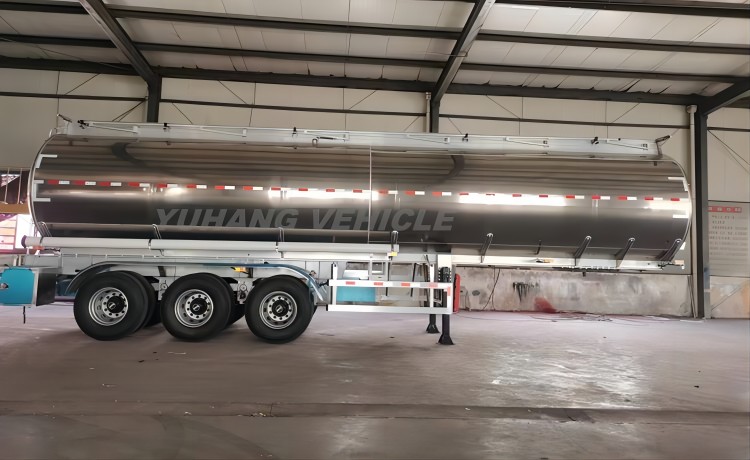 45m³ aluminum alloy oil tankers for sale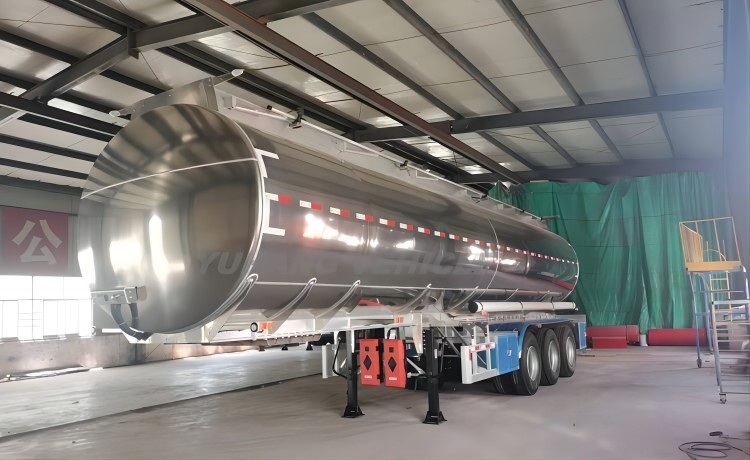 YUHANG Aluminum alloy oil tankers with the best price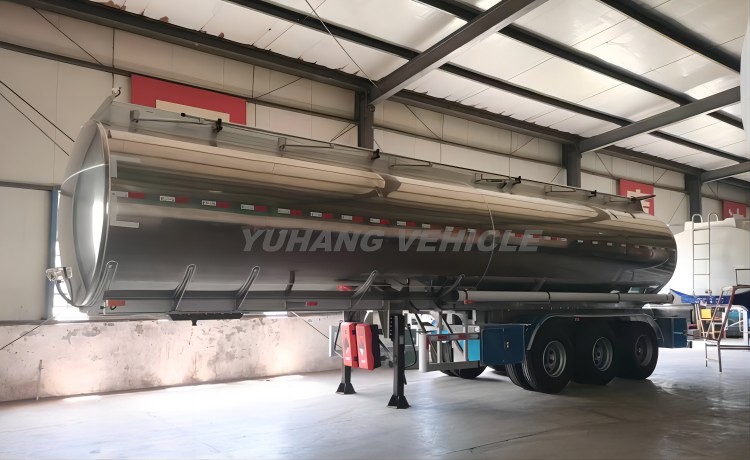 Tri axle  aluminum alloy fuel tanker for sale
Advantage:
1. The surface of the 45m³ aluminum alloy oil tankers is made of high-grade polyurethane paint, and the interior is treated with phosphate; it has strong corrosion resistance and its service life can reach more than 15 years.
2. The weight of the aluminum alloy fuel tanker is 1/3 lighter than that of the ordinary material oil tankers trailer, which reduces the operating cost and saves money.
3. After the fuel tanker is welded, it is treated with shot blasting and derusting. The exterior is durable and beautiful, easy to clean and low maintenance cost.
4. YUHANG VEHICLE aluminum alloy oil tankers for sale has a low center of gravity, no flammable materials, low static electricity accumulation, and safer and more stable operation of the vehicle. Currently, it has a good operating record.
5. After the aluminum alloy oil tanker trailer is scrapped, the waste aluminum still has a high recycling value.
6. We can customize the production of oil tankers according to customer requirements.
Specification:
Overall Dimension: 12500mm*2500mm*3800mm
Tare Weight: about 7.5t
load Capacity: 45000L
Application: transport fuel, petrol, oil, cooking oil
Tank Body Material: aluminum alloy 5mm
End Plate: 5mm
Manhole Cover: aluminum alloy
Bottom Valve: aluminum API pneumatic bottom valve
Discharging Valve: diameter is 3 or 4 inch
Discharging Pipe: 4 inch rubber hose, 2pcs, 6m/each
Compartments: 3 compartments or customized
Main beams: Welded design "I" beam, Q345 carbon steel material
King Pin: 2″(50mm) or 3.5″(90mm)
Landing Gear: JOST brand
Suspension: heavy mechanical suspension
Tires: 12 units, 12.00R22.5
Rim: 9.00-22.5/8.00-20/8.5-20
Axle: 3 axles, 13T, 14T, FUWA/BPW brand
Leaf Spring: 90(w)mmx13(thickness)x10 layers or 10mm x12mmx12 layers
Braking System: WABCO brand
Accessories: one standard tool box
Color: optional
---